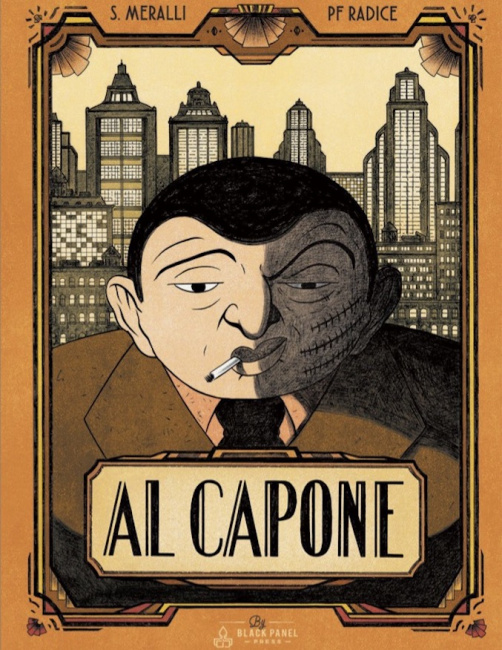 A new graphic novel from Black Panel Press tells the story of famed gangster Al Capone, pitching him as a talented, scrappy, smart-mouthed immigrant who saw the opportunities presented by Prohibition and grabbed them.
Al Capone, by Swann Meralli and Pierre-Francois Radice, will be published by Black Panel on September 19, 2023. The 172-page hardcover is rated 16+ and will have an MSRP of $29.99.
Meralli is a French artist and co-creator (with the French duo Deloupy) of Algeriennes: The Forgotten Women of the Algerian Revolution, published by Penn State University Press in 2020. Al Capone is Radice's first graphic novel, and the original art is currently on display in a Brussels art gallery.
Black Panel Press is a small comics publisher, founded in 2017, that focuses on publishing high-quality indie graphic novels from around the world (see "New Publisher Signs Exclusive Contract with Diamond").