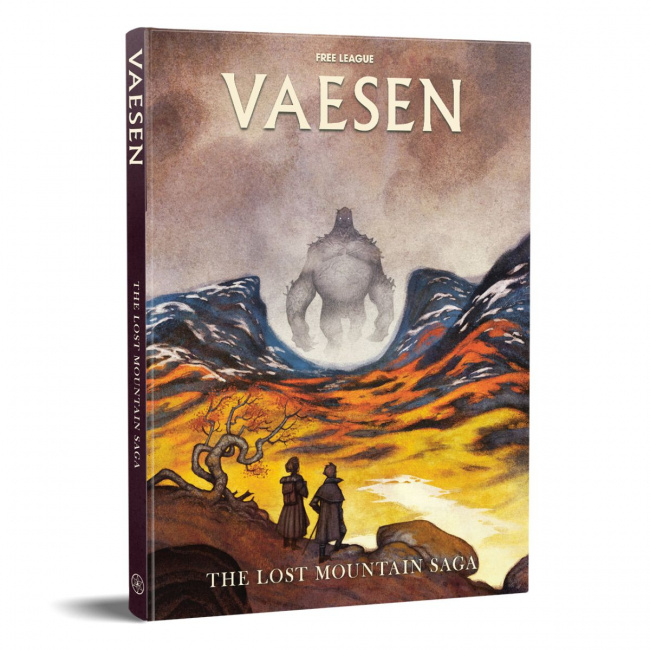 Free League Publishing announced
The Lost Mountain Saga
, a new book for
Vaesen: Nordic Roleplaying Game
, which is now on preorder.
This new campaign book for Vaesen contains five mysteries for players to delve into. These mysteries feature more ancient Nordic folk tales to explore with unspeakable horrors lurking around every turn. The Lost Mountain Saga is based on an original podcast of the same name by Ellinor DiLorenzo.
"As a Swede living in the United States who mostly plays with Americans, The Lost Mountain Saga was a way for me to bring everything that excites me about my own culture and customs to the table," said DiLorenzo. "From the sacred ritual of fika, to the often-romanticized Viking heritage, to some of our questionable political movements and of course, the terrifying creatures that used to haunt my dreams when I was a kid."
The book is split up into five chapters with each chapter offering its own mystery to solve. This book will retail for $36.65 (converted from Kroner).
Free League Publishing also revealed two expansions for The Lord of the Rings RPG (see "Two 5E Expansions for 'The Lord of the Rings RPG'").
Click on Gallery below for full-size images!