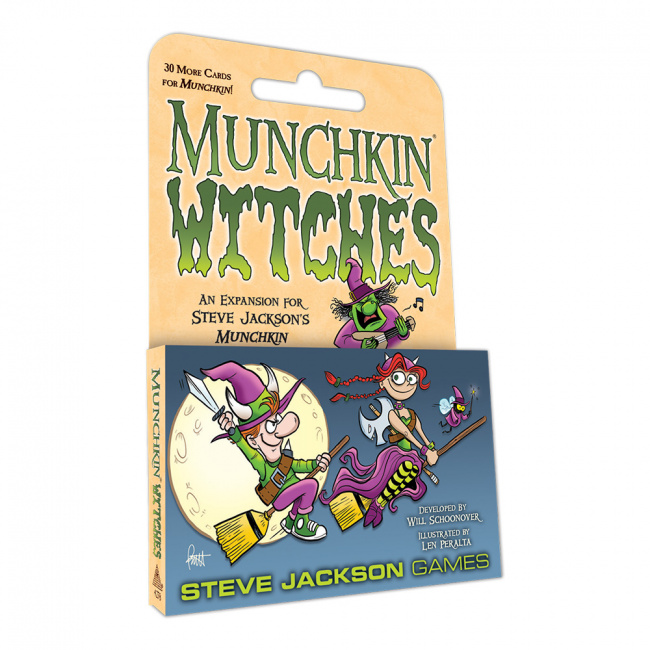 Steve Jackson Games will release
Munchkin Witches
, a new card game expansion, into retail on June 28, 2023.
Grab a broom and beware, evil witches are abound in this new card game expansion. This expansion includes a dozen witch-themed monsters with Items and Curses to match. The expansion works with any Munchkin set.
This expansion support three to six players with a base game, ages 14 and up, and plays in 1 to 2 hours. It will retail for $10.95.