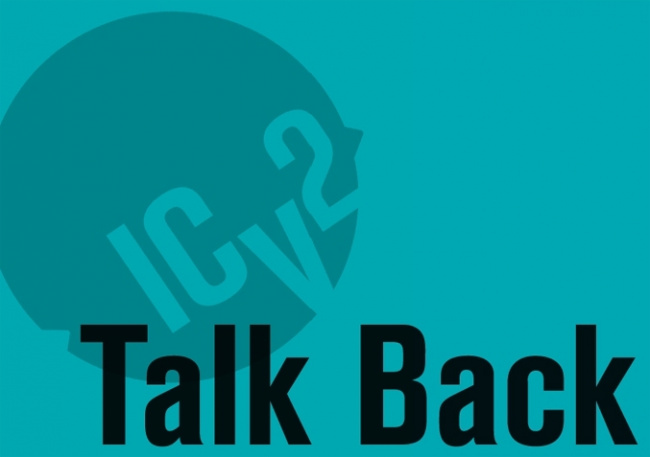 Larry Strawther, a high school friend of Bud Plant (see "ICv2 Interview Transcript: Bud Plant, Part 1" and "ICv2 Video Interview: Bud Plant, Part 1"), shares some fond memories of a couple of cross-country road trips in the early 1970s he took along with Bud and a few other companions.
I just read with interest your recent article by Bud [Plant] (see "
Bud Plant on the Nominations
") on your support of the nominations of him and Phil Seuling for the Eisner Award Hall of Fame (see "
Phil Seuling and Bud Plant Deserve To Be in the Eisner Hall of Fame
"), and it brought back some good memories.
I was with Bud, John Barrett and Michelle Nolan on the first cross-country trip (1970) to New York where we stayed with Phil and Carol Seuling. (I was 17, four months shy of 18, Bud was 18, John 19 and Michelle a few years older than that, but this was also before she transitioned.)
The others were the true comics fans. I was a relative poser, but I worked with Michelle at a newspaper sports department and I knew comics pretty well, and they needed a fourth traveler to make expenses work. I had a try-out trip in March 1970, traveling with the crew (and Frank Scadina) to the very first San Diego Comic-Con, a dank affair in a cramped basement at the US Grant hotel.
I guess I passed the try-out because that June, less than 24 hours after I graduated high school, and still suffering from late-night grad night activities, we took off. That first year there were only four of us (Dick Swan had just finished his junior year in high school and his parents wouldn't let him travel), which is why they asked me. I see Bud said he blew off his high school graduation.
That first year we traveled not in Bud's blue van, but in John Barrett's yellow truck with a camper shell. Usually two, but sometimes just one would ride on top of a sleeping bag laid atop all the boxes of books that were stacked in the truck bed. The slide window was always open so we could directly communicate with the back.
We went to Oklahoma City for a Multi-Con; I helped out by watching the tables when Bud or John had to hit the restroom or were visiting other tables or making deals. I just remember Bud telling me to make sure
Zap
#3 was not visible but hidden. After Oklahoma City, Michelle went somewhere on her own (Bud said she wanted to hit different states so she could add them to her list, so we said we would meet up in DC) and we proceeded to head to New York City, but this time we could all sit up front.
We spent nights at rest stops, and John had a sterno burner so we could cook canned food: lots of corned beef hash. It was late afternoon when we pulled Into Washington DC, but it was also pouring rain. We parked under a freeway overpass, and tried to make some hash, but it was raining so hard, we said screw this and proceeded to New York that night.
We drove to Phil's apartment on West 12th near Coney Island and called Michelle at Phil's number and said we were in town but were going to spend the night in the truck on the street. Five minutes later, there is a huge banging on the truck door window; it was Carol Seuling, "What the hell are you thinking??? You'll get mugged here."
So we carried our stuff up to their apartment and spent the night on their living room floor. We actually stayed there well over a week, helped Phil set up; I drew a bunch of signs and then he paid us to do security at night in the convention room. I met Neil Adams and Denny O'Neill, Jim Steranko (he was dressed in leather, not so common at the time), and we went over to Frank Frazetta's house in Brooklyn and played some baseball. A few days after the convention was over, we headed back west, stopping at a convention in Houston.
The next year (1971), Bud bought a blue van, but this year Dick Swan traveled with us, so we while we were all traveling in the same compartment this time, there were so many boxes of books and 'zines that somebody still had to sit on some boxes during the ride. Especially when Bruce Hershensen hitched a ride with us on the way back from New York. This time we hit a con in Dallas, a mini-con in Cincinnati that was kind of a bust, then the big one in New York and I don't remember a convention on the way back.
After that, while I stayed in touch with Michelle through sports writing work for a few years, I ended up getting into a band that started as a one-time Sha Na Na rip-off at St. Mary's College but ended up traveling the country for five years, opening for the Doobie Brothers, Tower of Power, Ike & Tina Turner and many others. Huey Lewis and Pablo Cruise used to open for us. Because of my interest in comedy, I moved to Los Angeles and ended up getting into television writing, being the head writer on
Jeopardy
(with Art Fleming), then finally doing sitcoms (
Happy Days, Laverne & Shirley
, etc.), eventually becoming a showrunner on
Night Court, Sinbad
, and MXC (
Most Extreme Elimination Challenge
) and some others.
Your article brought back a lot of comics-related memories, and I thought I'd share.
This Talk Back is part of ICv2's Comics Direct Market 50th Anniversary celebration; for more, see "Comics Direct Market 50th Anniversary."
The opinions expressed in this Talk Back are solely those of the writer, and do not necessarily reflect the views of the editorial staff of ICv2.com.