Sponsored
. The ancient Japanese art of cultivating miniature trees in pots becomes a captivating tile-placement board game.
Bonsai
can be played solo, challenging the Emperor, or with up to four players, starting from the age of 10. In
Bonsai
, players are master arborists competing with each other to exhibit their creations in the Imperial Gardens. On each turn, players can choose to Meditate or Cultivate, which means either taking a card from the board or placing a tile from their reserve, following the rules of placement and growth. When their Bonsai reaches a level indicated by one of the Goal tiles still on the board, player decide whether to claim it immediately or attempt to reach a more challenging level.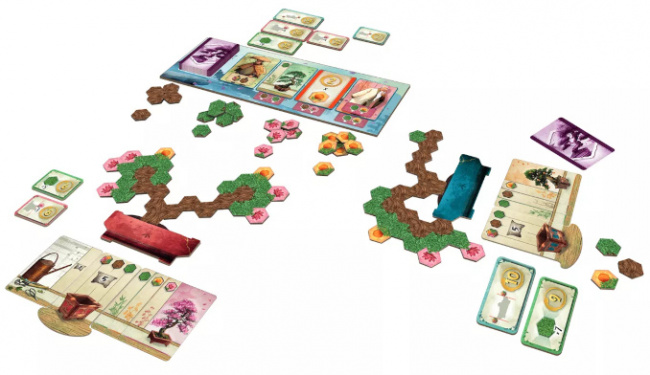 The player who achieves the highest number of points, indicated on the tiles composing their Bonsai, wins the game when no tiles remain on the board.
Bonsai
has FSC certification for low environmental impact and contributes to the planting of 8,000 trees through a collaboration with Trees for the Future, a nonprofit organization committed to building more resilient communities and a healthier planet.
Bonsai
, along with the expansion pack
Vigorous Growth and Specialists
, will be available in Europe starting from October 6 and released in the U.S. on September 4.
Bonsai
MSRP: $34.99
Release Date: September 4, 2023 (U.S.)
Designers: Rosaria Battiato, Massimo Borzì, Martino Chiacchiera
Artwork: Davood Moghaddami
Number of players: 1-4
Age: 10-99
Duration: 40 minutes
Product #DVG9054
Click on Gallery below for full-sized images.