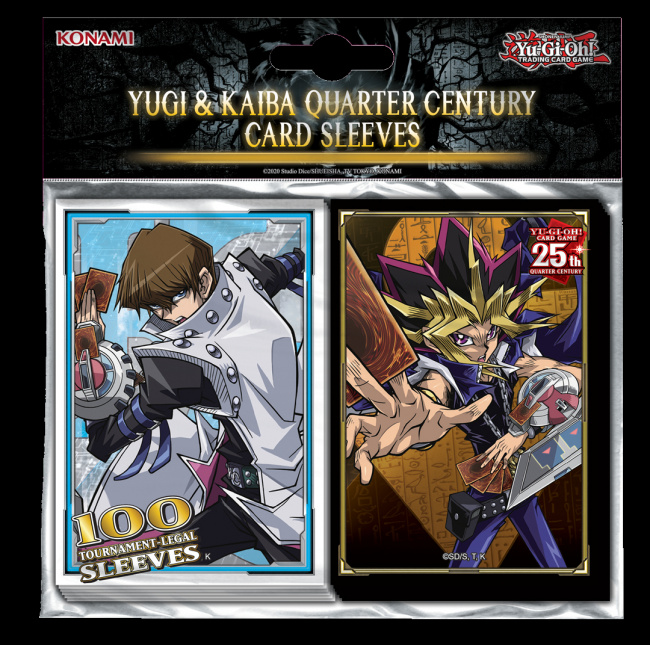 Konami Digital Entertainment will release
Yugi & Kaiba Quarter Century
accessories, for
Yu-Gi-Oh! TCG
, which will hit retail on February 9, 2024.
The new line of accessories showcases dynamic artwork of Yami Yugi and Seto Kaiba. The following products are included in this line:
9-pocket Portfolio (MSRP $9.99). The front of the portfolio features Yami Yugi and the back has Seto Kaiba. It holds 180 cards.
Game Mat (MSRP $16.99). This mat is the same size as prize mats from Konami sanctioned events, and has a soft surface to play on.
Card Sleeves (MSRP $9.99. These packs come with 50 card sleeves featuring Yami Yugi and 50 featuring Seto Kaiba.
Card Case (MSRP $4.99). This case is large enough to hold a Duelist's Main Deck, Extra Deck and Side Deck.
For information on 2023 Yu-Gi-Oh! TCG releases, check out our 2023 release calendar (see "'Yu-Gi-Oh! TCG' 2023 Product Release Calendar").

Click on Gallery below for full-size images!