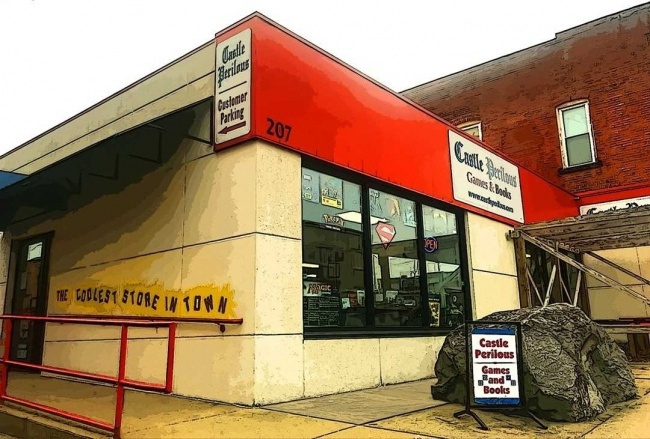 Rolling for Initiative is a weekly column by Scott Thorne, PhD, owner of Castle Perilous Games & Books in Carbondale, Illinois and instructor in marketing at Southeast Missouri State University. This week, Thorne comments on the mass release of Disney Lorcana, and remembers longtime game industry member Keith Polster.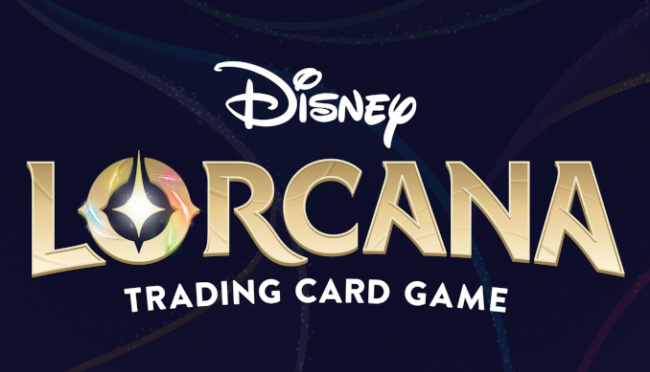 Disney Lorcana
released into mass market this week with an all but predictable clearing out of the Big Box retailer TCG shelves by players and collectors (See "
Disney Lorcana Launches at Mass
"). Rumors floated around amongst customers of hobby game stores that they would see a restocking of the game concurrently with the launch of
Lorcana
into the mass market. Unfortunately, such was not the case, and we and other stores fielded dozens of calls asking if they had gotten in restocks of the game yet. Unfortunately, according to the latest we have heard from Ravensburger and our distributors, the earliest stores can expect restocks to arrive was mid-September. It now appears that Ravensburger has pushed that date back to early October, which could lead to extinguishing the current buzz the game has built. Something similar happened with the
Final Fantasy
trading card game, in which we saw quite a bit of interest when it launched. However, difficulty in restocking the game killed a lot of the interest, to the point that we get occasional calls for it but have not sold any in months.
Another gaming obituary crossed my desktop this week. Keith Polster, who wrote a number of adventures for
Dungeons & Dragons, Boot Hill, Gangbusters, Castles and Crusades
well as helped organize and assist with gaming conventions throughout Wisconsin and Illinois, including Gen Con and Summer Revel, passed away this past week from leukemia at the age of 66. I reached out to Jean Rabe, former RPGA coordinator, current author, and a longtime friend of Keith's, for her memories of him, and she provided the recollections below:
"Keith Polster was known for his
Boot Hill
and AD&D tournaments... and for helping at conventions throughout Wisconsin and Illinois. Board games, miniature events; he tackled those, too. Even while he was in the hospital being treated for leukemia, he worked on something he planned to run at next year's Gary Con. Indefatigable, until the cancer took him and left a gaping hole in the Midwest gaming community.
"
Backwoods Bob was his signature character in some of the many RPGA Network tournaments he wrote. Bob was much like Keith: memorable, larger-than-life, indefatigable, and able to make just about anyone smile while scratching their head.
"At his own conventions in Wisconsin, Keith was known for hosting pig roasts. And one fine summer while turning the pig, he caught his hair on fire. This is something I could see happening to Backwoods Bob. He sponsored raw liver tossing contests at other cons. One year I had the pleasure of competing in one of them. The liver was slimy, dirty because it had plopped on the convention hall floor several times from other gamers' tosses, and when it was given to me to have a go I cringed. I did not score well. At the end of the challenge, one brave soul (I can't remember his name) picked up the liver and took a big bite, then swallowed it. Yeah, that's a memory I won't shake.
"Sometimes Keith perhaps wrote too fast or didn't use a spellchecker before he submitted his tournaments. While editing them, I had to puzzle over sentences and words trying to figure out what he meant. The most famous of these was a
Boot Hill
event where Keith called one of the characters "darkly complicated." I realized he meant the fellow had a dark complexion. But I always liked "darkly complicated." I should use that in a book sometime in honor of Keith. In that same scenario, he had a character who rode into town on the lamb. I pictured a burly cowboy using a sheep instead of a horse, but he actually meant the guy had a questionable background and was on the lam.
"After I'd left the RPGA and was still working with Summer Revel, I wanted Keith to write a
Boot Hill
for us. Then director Robert Weise said no, he wouldn't take the time to edit it. He likely knew about the darkly complicated man and other turns of phrases; but I wanted that Keith adventure! Our convention wouldn't be the same without it. In the end, Robert said okay if I was willing to tackle the edit. Our tournament had a grand Backwoods Bob event that year.
"I have a lot of Keith stories, all of them wonderful. Because Keith was wonderful."
Comments on
Lorcana
or memories of Keith Polster? Send them to
castleperilousgames@gmail.com
.
The opinions expressed in this column are solely those of the writer, and do not necessarily reflect the views of the editorial staff of ICv2.com.