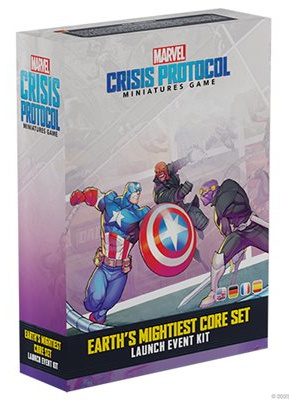 Sponsored
. We are excited to get everyone playing the new
Earth's Mightiest Core Set
- so we have designed a Launch Event Kit that local game stores can use to run a 3-week league around the core set release! The initiation kit is designed to support new players learning the game in a casual, friendly environment while also inviting more experienced players to help mentor and foster a strong community. The Launch Event is the perfect place to point new players who have just purchased the game and are looking to get more involved!
How does it work?
To play in the league, participants will need their brand new
Earth's Mightiest Core Set
, since everyone will be responsible for their own miniatures, cards, dice, measuring tools, tokens, and other game pieces that are required during play. Your local game store or community organizers should supply terrain, a play area, and the kit contents.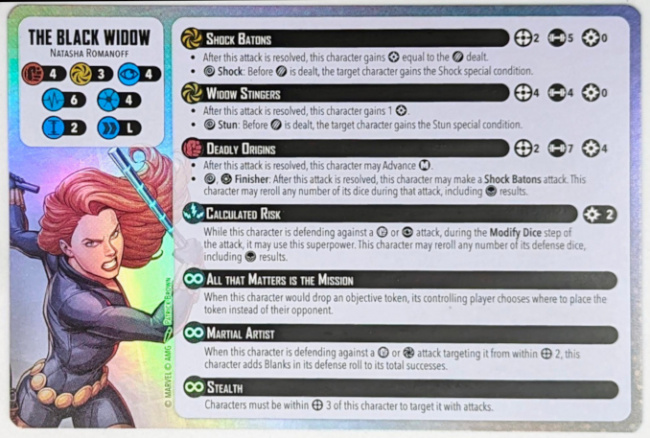 The first two weeks of the league have squad building limitations meant to create a slower pace and to showcase the new characters and abilities in a curated experience. Players are encouraged to play as both the Avengers and the Cabal so that they can experience more characters first hand. You can also check off achievements by playing certain characters or accomplishing specific goals. The third week, the limitations are removed and players can build and play with their dream team!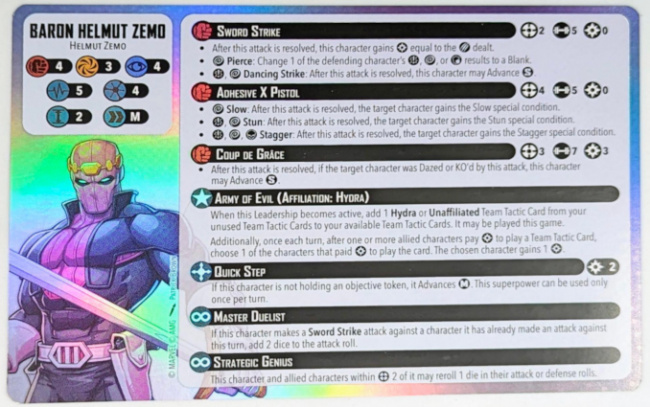 Each kit supports 8 players, and stores can combine kits to run larger leagues. Everyone who plays at least one game will get a promotional foil version of The Black Widow stat card, with those who play more games and complete achievements getting a promotional foil version of the Baron Helmut Zemo stat card.
How does my local game store get it?
This product can be ordered from your Asmodee Sales Representative, just like other Atomic Mass Games products and organized play kits, under the SKU: CK20, stores are welcome to order more then one kit for their community as we are always welcoming new players to the game, but may be allocated based on availability in their region. For participating Premium Hobby Next retailers there will be an additional special offer (more details to come in a future transmission) that features the kit for our Hobby Next retailers*. [*Conditions apply] Hobby Next retailers are first in line for special offers and promotional items to help support our games and host great events. To discover a participating Hobby Next store near you or learn more about Hobby Next check out their
website
.
Click on Gallery below for full-sized images.