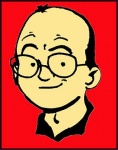 This is the first of a weekly series of opinion columns by Steven Bates, the manager of Bookery Fantasy in Fairborn, Ohio (see 'ICv2 Adds First Regular Columnist').
Depending on inflection and tone of voice, the title of this column is either a statement, a philosophy, a defense, or a self-confidence booster shot. In my case, it's all of the above, and the title of this column. As Manager of Bookery Fantasy, I've fallen back on those words many times in the past 17 years, and imagine that I will rely on them for many years to come. So what do I mean by 'I think I can manage, thank you'?
Managing a specialty retail store is a challenge unlike any other. You wear multiple hats and juggle myriad tasks simultaneously; the word 'multi-tasking' was probably created with folks like us in mind. Your daily routine involves so many job descriptions you can't count them all: cashier, sales associate, buyer, security guard, budget analyst, human resources, janitor, plumber, electrician, marketing, public relations, window dresser, collectibles expert, writer, artist, copy editor, and accountant.
To the customers, you're 'Sam the bartender,' the guy across the counter they see once or twice a week, to whom they entrust their innermost secrets.
To the staff, you're a surrogate parent, molding them into productive people by creating for them a structured environment with clearly defined roles and responsibilities-or not (not all parents are good parents, after all).
To the community, you're largely an unknown quantity, the stereotype they see in The Simpsons or Mall Rats, a purveyor of porn, or the distributor of demonic material like Spawn, D & D, Harry Potter, and Magic: The Gathering. Rather, you could be perceived that way, if you don't take a proactive role in your community and get the word out about all the good you're doing.
Future columns will deal with specifics of comic, games, toy, and licensed product retailing, some geared around the job, others around the products; many about the current events, trends, controversies, and movers and shakers making the news within the industry. We'll talk about comics, toys, trading cards, movies, and games. A lot of it will be opinion. You might read an interview one week, a review the next, a rant the following week, and a reminiscence after that. Hopefully, you'll not read an apology and cancellation notice from [ICv2 Owner] Milton Griepp anytime in the near future.
What makes me qualified to address these issues in this format? Well, stick around and make that decision for yourself. I've been a comic book reader my entire life (41+ years), and I've been a comics retailer for nearly 18. I've even dabbled in writing comics. I'm a husband, a father, and a devoted son. In my spare time, I coordinate the OhioReads volunteer literacy program at our elementary school, and serve on the downtown business association. For kicks, I study Tae Kwon Do. Now, I'm trying on a new 'hat,' writing for ICv2. I have to admit, it's a bit intimidating, being a voice of the industry on such a respected Website, but you know what? I think I can manage, thank you.
The opinions expressed in this column are solely those of the columnist and do not necessarily reflect the opinions of the editorial staff of ICv2.com.