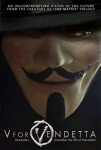 The domination of the BookScan list of graphic novels sold in bookstores by Natsuki Takaya's Fruits Basket series is getting monotonous. After Volume 9 of the popular Tokyopop release topped the charts for five weeks, Volume 10 took over the top spot at the end of June (see 'New Fruits Basket Tops List'). Next came Volume 11, whose reign at the top of the charts, which began during the week ending July 24th, has now entered its second week. Clamp's Tsubasa Volume 6 (published by Del Rey) came in a strong second, followed by Full Metal Alchemist Vol. 2, Fruits Basket Vol. 10 and Full Metal Alchemist Vol. 1.
This week Full Metal Alchemist Vol. 1 will move past Dark Horse's adaptation of Star Wars Episode 3: Revenge of the Sith as the best-selling graphic novel of 2005 so far (at least in bookstores). Still the summer of 2005 has been dominated by the Fruits Basket series as evidenced by ten straight weeks in the top spot and the presence of 3 different volumes of the popular series in the Top Ten for the week ending July 31st.
Overall both Tokyopop with Hack at #9 and Viz with Rurouni Kenshin Vol. 16 at #6 and Inu Yasha Vol. 22 at #7 had four titles in the Top Ten while Del Rey had three--Negima Vol. 6 was #8, while the otaku-friendly Genshiken Vol. 2 was tied with Fruits Basket Vol. 9 for tenth place.
Dark Horse's Vampire Hunter D continues to sell well, remaining in the 12th spot for the second week in a row and Tokyopop's Girl Got Game Vol. 10 reached #13 -- a very high ranking for a sports manga in the U.S. market. The 25th and final volume of Tokyopop's GTO (Great Teacher Onizuka) climbed from number 57 to #15 in its second week of release.
Alan Moore's V for Vendetta made it all the way to #14 thanks in part to a movie adaptation, which is slated to open November 4th and has garnered a lot of pre-release publicity. Given the track record of Moore's League of Extraordinary Gentlemen, the V for Vendetta graphic novel should do well regardless of whether the movie adaptation is a box office or critical success.
Once again manga totally dominated graphic novel sales in bookstores -- there were only five non-manga titles in the Top 50, which included 9 volumes from the Fruits Basket series -- and the Fruits Basket titles sold approximately 4 times as many units as the combined non-manga Top 50 releases.