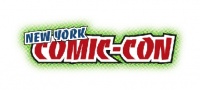 Reed Expo has announced that over half the exhibit space for the New York Comic-Con next February, 90,000 square feet on Level 1 at the Javits Center, has sold. The trade and consumer show devoted to comics, games, anime, and related categories was announced in June (see 'Reed Plans Major New York Show'). Reed Group VP-Launch Pad Greg Topalian said of the sales, 'We are well ahead of where we planned to be at this point.'
Several new exhibitors were announced, including manga publishers Tokyopop, Viz, and Del Rey; games powerhouse (Hasbro subsidiary) Wizards of the Coast; book houses Simon & Schuster and Pantheon; and Dreamworks. A first group of sponsors (including 'major sponsor' Diamond, ICv2, Publishers Weekly, Variety, Playthings, and Library Journal) and exhibitors (Marvel, DC, and ADV) was announced in June.
Reed also announced that an Opening Night MoCCA (Museum of Comic and Cartoon Art) exhibit is in development.
Reed also responded to concerns about costs for exhibitors and attendees. A variety of hotel options are available; one of three hotels with shuttles running to the Javits is a $93 per night Days Inn in North Bergen. Shuttle service to the convention center will also be available from lower-cost off-site parking (as an alternative to the Javits on-site option).