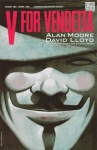 The French conglomerate (primarily media and defense) Lagardere has purchased the Time Warner Book Group for $537.5 million. The Time Warner Book Group is the fifth largest U.S. book publisher, with a stable of highly successful authors that includes Malcolm Gladwell, James Patterson, Nelson DeMille, Nicholas Sparks and David Baldacci. Lagardere's purchase of the Time Warner Book Group, when combined with the French conglomerate's other book publishing operations will create the world's third largest book publishing empire worldwide. Lagardere also owns the Hachette Filipacchi, one of the world's largest magazine publishing operations with a huge roster of publications including Elle, Premier, and Car and Driver in the U.S.
In addition to handling the distribution of its own titles, the Time Warner Book Group distributes DC Comics' graphic novels to the bookstore market. DC offered only a 'No Comment' in response to a query from ICv2 about what would happen to the bookstore distribution of DC graphic novels aftere the acquisition of the Time Warner Book Group by Lagardere.
DC has an impressive list of book titles including Alan Moore's Watchmen (The Great Gatsby of graphic novels) as well as some key 2006 media tie-ins such as Moore's V for Vendetta (the movie version opens March 17) and a shelf full of Superman volumes (Superman Returns opens June 29). Whatever the effect of the sale of its book group will have on the distribution of DC graphic novels, it looks like the deal was a coup for Time Warner, which received top dollar for its book publishing division (which just enjoyed a record-setting year).