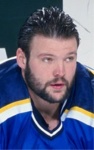 The St. Louis Post-Dispatch has reported that the Missouri Court of Appeals upheld a $15 million jury verdict against comic book artist Todd McFarlane and Todd McFarlane Productions stemming from McFarlane's use of hockey player Tony Twist's name for a vicious mob capo (aka 'Tony Twistelli') in McFarlane's Spawn comic book.
A jury awarded Tony Twist, who was an enforcer (one of those players fans of opposing teams love to hate), $15 million after a four-week trial in 2004, which was actually the second trial in the case. The presiding judge threw out a $24.5 million verdict in the 2000 first trial and his ruling was upheld by an appeals court, but then the Missouri Supreme Court ordered a new trial (in 2003), which resulted in the 2004 verdict of $15 million.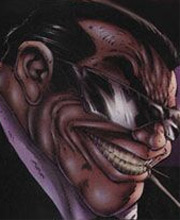 McFarlane's legal team appealed the $15 million verdict citing the judge's admission of a magazine interview with McFarlane, a video of the HBO Spawn animated series, and expert testimony concerning the value of Twist' name. The three-judge appeals court ruled against McFarlane, whose lawyer told the Post-Dispatch, 'We'll seek review of this opinion by the Missouri Supreme Court, and if necessary, the U.S. Supreme Court.'
The problem for McFarlane's legal defense team is that neither court is obliged to consider the appeal; in fact, the U.S. Supreme Court declined to take up this case when it was first appealed to the highest court in the land in 2004.
In the wake of the original $15 million jury verdict in December of 2004 Todd McFarlane productions filed for Chapter 11 bankruptcy (see 'Todd McFarlane Productions Files Chapter 11'), citing the $15 million 'Twist' judgment as its largest single debt. Other portions of Todd McFarlane's business empire, including McFarlane Toys and Todd McFarlane Entertainment (producer of the Spawn animated and live-action films), which were not named in the Tony Twist law suit, were not affected by the filing.
Any lasting impacts on McFarlane's businesses remain to be seen pending the possible appeal or review of the Court of Appeals decision by higher courts.