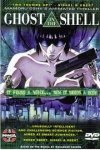 Anime releases from Manga Entertainment and Central Park Media are now available via paid downloads from Direct2Drive, the online digital retail store division of IGN Entertainment, which is part of Fox Interactive Media. IGN has signed multi-year deals with Lionsgate, Fox, Central Park Media, and Starz Media, which includes Manga Entertainment.
A check of the Direct2Drive Website reveals a number of high profile anime features from Manga Entertainment, including the original Ghost in the Shell, the martial arts classic Ninja Scroll, and Hayao Miyazaki's Castle of Cagliostro -- all of which can be downloaded for $19.95 (each). Four episodes of CPM's Legend of Himiko can be downloaded for $9.95.
The downloads are priced almost identically with the hardcopy DVDs (special edition DVDs of Ninja Scroll and Castle of Cagliostro are more, but there is no indication that the downloads include all the extras of a special edition).
Although the era of paid downloads is still in its infancy, an increasing amount of anime is now available via this channel (see 'Amazon Launches Video Download Service' and 'ADV Selling Downloads on Its Own'), and the trend is obviously growing.