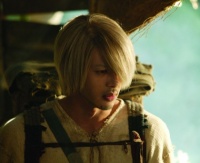 The Sundance Film Festival announced its lineup for 2007, which includes a screening of the live action Bugmaster feature, based on the award-winning Mushishi manga series and directed by famed anime director Katsuhiro Otomo (Akira, Steamboy).
The original Mushishi manga includes seven volumes and the related anime series has 26 episodes.
Del Rey will be publishing Mushishi in the States beginning in spring 2007 (see 'Del Rey Acquires 5 More Manga Series').