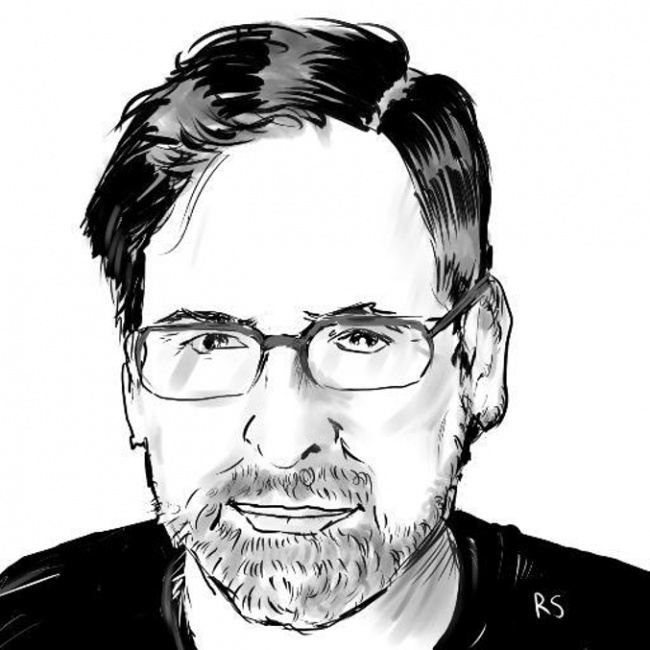 Conventions and live events were among the first casualties of the COVID-19 pandemic. Hard to believe it was just two weeks ago when Emerald City Comic Con announced it was postponing its show (see "
ECCC Postponement Shakes the Fan Event Business to its Foundations
"), followed by E3, and then just about every other event large and small. It's been a huge disappointment to fans, but the economic impacts on organizers, exhibitors, venues and other stakeholders have been catastrophic, and are likely to be felt for a long time. To get some perspective on what's going on in the space, I had a chance to sit down with Marc Jenkins, Chief Executive Officer of Patron Technology, the parent company of Showclix, Growtix, Mercado, Thuzi, FISH, Greencropper and other platforms that support event operations, ticketing and marketing (disclosure: until last Friday, they had been a client). They count some of the largest fan and comic con organizers in the industry as customers, including ReedPOP, Otakon, Anime Expo, and Leftfield Media, among others.
Ahead of our conversation, Patron released a statement outlining their own business strategy in the face of the COVID-19 crisis, which includes some forward-looking plans once we get past the current catastrophe, but also an announcement of a reduction of the company's own workforce by about 30% to 300 as a result of slowing business. The full text of Patron's statement follows my interview with Marc Jenkins.
Rob Salkowitz, ICV2: How significantly has your business been affected?
Marc Jenkins, CEO, Patron Technologies: We have been significantly impacted, as live events have ground to a halt. That said, we have been prudent with our risk management and are well capitalized to survive in the longest of down periods. Additionally, as more than a ticketing company, we have revenue that comes from our operational software and our engagement products.
RS: What steps are you announcing now regarding Showclix?
MJ: We have reduced costs, but maintain a level of operations that can effectively serve our clients. When we come out of these circumstances as an industry, we want our clients to have been well served by us in the darkest of times. We continue to work to be prepared to lead our industry in the recovery and re-launch of live events at the end of the current crisis.
RS: What are some of your clients' major events in the fan space that have been directly affected?
MJ: All of our clients with upcoming events before July 1, including some large events like Ultra Music Festival in Miami and Emerald City Comicon in Seattle, were in communities that took action to shut down large gatherings faster than others.
RS: How much of the brunt of these cancellations/postponement is being borne by the organizers and companies like you that support them, as opposed to being covered by insurance or terms with venues that have to offer some financial leeway?
MJ: It appears that insurance, to the extent it was purchased by event organizers, generally doesn't cover the current scenario. We have limited exposure, but are definitely feeling the pain.
RS: Wait, what? Insurance isn't covering organizers who have to cancel or postpone events?
MJ: There are plenty of promoters who carry business interruption insurance, but the payments for this situation are in dispute. We have examples where insurers are not covering cases. In all different industries, we're hearing the same thing.
People are shocked that they're not paying. They thought they were covered. I mean, we know insurance companies scrutinize claims so they can minimize what they need to pay out -- that's their business. But it's left a lot of events that thought they had been prudent with a lot of exposure.
RS: What kind of guidance are you giving to your clients about best-practices for rescheduling events, refunding tickets, etc?
MJ: We are helping by outlining options for postponement and refund processes when required, but it is up to each client to do what is best for their business and customers. Both Patron Technology and our clients all want to serve the fans in the best possible way.
RS: What are some of the ways you are helping organizers make it easier for fans to obtain refunds for presales and preorders?
MJ: Our products and services offer various options to aid in the refund process, in some cases enabling certain communication and process elements on ticketing websites and mobile apps. We are working on a client-by-client basis to determine what is possible and required.
RS: Do you provide any support or services for organizers who need to process cancellations or refunds to exhibitors, talent and other stakeholders besides fans when events get cancelled or postponed?
MJ: Our client services group are at-the-ready to help when refunds are requested by our clients, regardless of the reason. We have defined processes for both individual and bulk refunds and work with our clients to help them execute when required. We've recently streamlined our organization to continue to allow us to keep focus on servicing our clients in this and innumerable other ways.
RS: Are you doing anything to support virtual events, for organizers who want to make certain kinds of online activities ticketed?
MJ: It's early days still, but people are already asking about virtual experiences for comic and fan events. It goes beyond ticketing. We're looking at gamification features - challenges, badges, leaderboards and other ways to engage attendees at virtual events so they're not just clicking at random; they have an incentive to explore and engage on multiple levels. Clients have been asking about that, especially in areas like esports, where promoters want to keep audiences engaged throughout the broadcast, not just have people check in for a few minutes then come back to see who won.
We have that functionality. If your event can't have people come into the building, gamification lets you go after more customers. Their location becomes irrelevant. This is a strategy we've been pursuing for a while. We weren't expecting this situation, but we're well positioned.
RS: Looking ahead, hopefully when we get past all this and the pent-up demand for live events comes roaring back, how can you help organizers quickly set back up for events that have been postponed/rescheduled?
MJ: It is by staying "joined at the hip" right now, serving our clients, supporting them, and being ready-to-go as the clouds pass.
We'll get capacity back online as soon as we believe demand is returning. This restructure allows us to come back strong. We're well capitalized and have a good capital partner. That gives us a luxury that some others in the space don't have.
RS: How do you see the business bouncing back? Who will benefit first, and what will be slower?
MJ: I think local events are better positioned to do well once the crisis passes. There's a lot of people who will go out to support their local convention, team, music venues and so on. I think it will be slower for "destination" events. I don't think people are going to be as eager to get on an airplane and travel to shows, maybe not for a year or more.
That's not all bad. A lot of local residents have given up going to big events in their cities because they just couldn't get tickets. Now we may see more people in San Diego who always wanted to go to Comic-Con finally be able to get in because not as many people are traveling from distances. We'll see.
RS: Any other guidance or outlook for your perspective in the industry?
MJ: We firmly believe that when the COVID19 crisis is over, there will be as much if not more demand for live entertainment - especially after everyone has been cooped up for weeks! Our advice for content presenters and suppliers alike is to do all you can to optimize for the current downturn, and prepare for the flood of (good) work that will come once we turn the corner.
Full Media Statement from Patron:
Like companies in almost every industry everywhere in the world, the current COVID19 pandemic is dramatically impacting the normal operations of our business.
As a modern, high-tech company, we have been able to quickly adopt the recommended "work from home" plan for our employees to aid in Social Distancing and to be positioned to continue to operate under any local or nationwide quarantines or "shelter in place" orders. We are already fully operational in this structure, and are standing by to address client needs as effectively as always.
While we are seeing and feeling the effects of cancellations in the near term, we're still seeing strong interest in activities planned for the later in the year, including notable volume of sales for events in the 3rd and 4th quarters of 2020.
This activity shows us that "you can't break people's desire for live events", and tells us that the live event industry will rebound quickly once safety concerns about the COVID19 virus have abated. It's clear that the interest in live, in person events and activities remains.
We are taking temporary, proactive actions to help us not only continue to focus on the support of our clients and the public during the crisis, but to be prepared to lead our industry in the recovery and re-launch of live events at the end of the current crisis. This includes staffing level adjustments and other cost savings to allow us to be well positioned when this crisis subsides.
The live entertainment world has been suffering from some flawed fundamentals for quite some time - the economics was very difficult for those at the operational end of the business and as a result there was a dearth in vision and creativity in how as in industry we can better serve and grow what we do.
Patron Technology was formed with a vision to bring together formerly disperate products and services into an holistic offering that would allow producers and event operators to more efficiently and productively innovate and grow market share. We are fortunate to be much more than a ticketing company; we serve our clients with Operations, Engagement, and Commerce solutions.
Client groups have emerged that in the past didn't even exist - pop-ups, so-called "cons" and fan group gatherings, e-sports - or that were severely underserved. These are in many cases tactile and/or experiential events not fitting with the traditional "general admission" or "reserved seat" paradigms.
Patron Technology consciously took on these new or underserved markets and in the process helped draw attention to the value these creative entities were adding to the marketplace, and worked to bring forward and integrate our own and 3rd party tools into the mix to create unique and highly successful experiences.
Even in the current uncertain environment, we continue to explore ways to serve producers and the fans of their events - even from official or self-quarantined environments. Alternative methods of content delivery such as Virtual Events are areas we are actively engaged in experimenting with to keep both content providers and fans connected at a difficult moment.
In the end, when we emerge from the COVID19 crisis, we believe the public will be more desirous than ever to get out to attend live, experiential events and activities. We plan to be at-the-ready to help our partners quickly get sales for their productions running, efficiently get people admitted, provide additional actionable information and give them opportunities to show new and unique ways to experience life and entertainment.
The opinions expressed in this column are solely those of the writer, and do not necessarily reflect the views of the editorial staff of ICv2.com.

Rob Salkowitz (@robsalk) is the author of Comic-Con and the Business of Pop Culture.