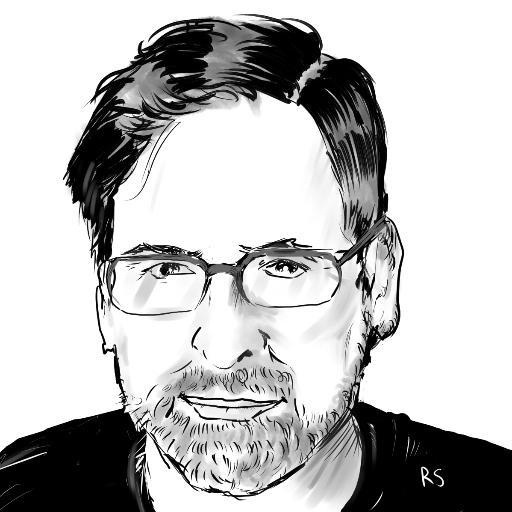 As you may have heard, San Diego Comic-Con is returning in a couple of weeks after a two-year absence, kind of. And we have Feelings about it.
On one hand, Comic-Con Special Edition is inconveniently timed, risky in the face of continuing COVID concerns, and deliberately scaled down. On the other hand, even in diminished form, it's San Diego Comic-Con. Ess Dee Cee Cee. The Big Enchilada. The can't-miss centerpiece of the industry, birthplace of every manner of creative and commercial collaboration, and an opportunity to get in front of tens if not hundreds of thousands of fans. Obviously, skipping Thanksgiving with family and friends to fly across the country for a show like this at the tail end of a pandemic is madness. And yet… missing SDCC, even the diminished stump of one? Really? And, by the way, San Diego is probably a lot nicer at this time of year than wherever it is you live.
So what is SDCC Special Edition? Think of it as "Comic-Con Unplugged", a throwback to the more innocent days of the convention before Hollywood, before Hall H (which will be used for line-staging, not programming this time around), when you could still snag a hotel room and walk up to the ticket window to buy a badge, but still with the mighty Comic-Con brand, programming, ambiance and endless capacity for surprises and delights. As an old-timer, that sounds wonderful. But as a professional? Is that "Must-See SDCC"?
To sort this out, I spoke with SDCC Chief Strategy and Communication Officer David Glanzer about the upcoming show as it relates to industry professionals. Our conversation has been edited for length and clarity.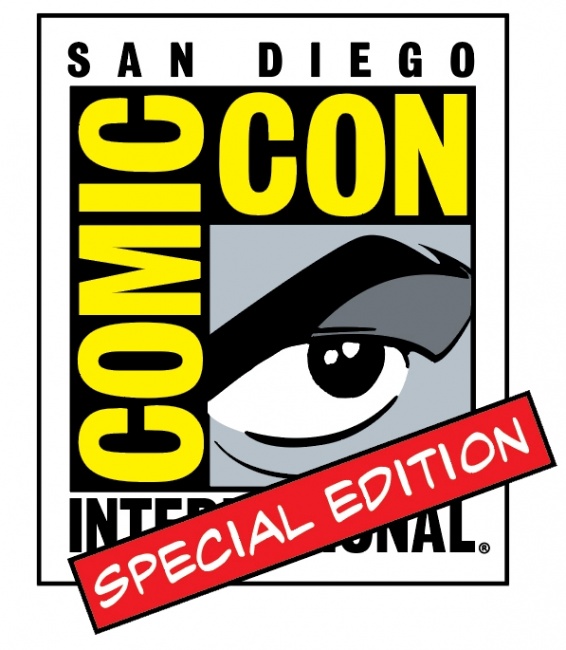 ICv2: Usually SDCC is the big meeting place for the industry – in fact, a couple of different industries. How is Special Edition different from the perspective of professionals and the trade?
David Glanzer, Comic-Con International:
We're still in the midst of the pandemic and a lot of companies still have travel restrictions in effect, so I don't expect to have the level of official presence we'd usually see. I've heard a lot of [pros and industry folks] are coming to town, but they're coming in jeans and t-shirts, not button-down shirts, to enjoy the show as fans rather than engage in the non-stop networking and business that you'd see over the summer. A lot of these people work in the industry because they're fans first, and this show gives them an opportunity they wouldn't get ordinarily.
What kind of attendance are you expecting?
I don't know, to be honest. We're hoping for 40-50,000 unique attendees over the two and a half days. We haven't done a lot of promotion. Badges are still available, and we might even have walk-ups. This is new for us. We haven't done a fall show since APE, many years ago, and we've never done one over Thanksgiving. We certainly don't know what to expect with all the travel restrictions.
How many professional and exhibitor badges have you issued for Special Edition, and how does that compare to the summer show?
I don't have that in front of me, but I know it was a lot less. There were limitations due to social distancing and trying to keep the event small.
SDCC always puts a premium on maximizing the revenue potential for exhibitors at its events. What are you doing specifically at the Special Edition show to benefit exhibitors?
The Con doesn't usually do a lot of advertising, but we are doing some for this show. Frankly with fewer big booths on the floor, there's a lot more opportunity for smaller exhibitors to stand out. Our first day, Friday, is "Black Friday", traditionally one of the biggest shopping days of the year. This will be a great chance to get fun, one-of-a-kind items, collectibles, exclusives, and hard-to-find items in person, without worrying about shipping or supply chain uncertainties. Some will be gifts, but I'm sure a lot of collectors are doing some holiday shopping for themselves as well! I hope to get on the floor and do some shopping myself.
Does being an exhibitor at the Special Edition give exhibitors any particular advantage in getting space on the floor over the summer?
I don't know the official policy on that. I'd just point out that our show floor is organized in specific areas for different types of exhibitors and vendors, and part of our goal is to maintain balance. It's not revenue-based. If you're a giant company that wants to buy 300 booths in the center of the floor, we just can't accommodate that. But in the effort to maintain the balance and diversity of the show floor, we sometimes offer discounts or deals to particular vendors who've supported us over the years.
Finally, the question on every professional's mind, especially those who have been coming to the show for 25, 30, 40 years… if they miss Comic-Con Special Edition, is their attendance streak still intact?
That is a great question and the definitive answer that I give you now is an exclusive: I do not know.
Ever the diplomat, thanks David.

CU @SDCCSE!
Whether you will be there or not, I plan to go, so if you're around and spot me across the wide aisles of the more spread out, less crowded show floor, please come say hi. I'll also be doing a panel on Saturday afternoon looking at the various ways that the history of Comic-Con has been told, in books, photos, website and podcasts.
For more of my conversation with David Glanzer, check Forbes on Monday 11/21, when we'll talk about how Comic-Con ended up running on Thanksgiving weekend, the impact of the labor situation on convention volunteers and short-term staff, what's up with the Comic-Con Museum and more.
The opinions expressed in this column are solely those of the writer(s), and do not necessarily reflect the views of the editorial staff of ICv2.com.