Comic-Con News: Comic creator Rob Liefeld (X-Force, Youngblood) is teaming up with former MMA fighter-turned-actress Gina Carano (Fast and Furious 6) to bring Liefeld's 1990s comic book heroine Avengelyne to the big screen. Avengelyne is the latest of a number of recent projects announced featuring bodacious 90s comic book babes including Chastity (see "Chastity Optioned for Movies & TV") and Painkiller Jane (see "Marvel Gets 'Painkiller Jane'").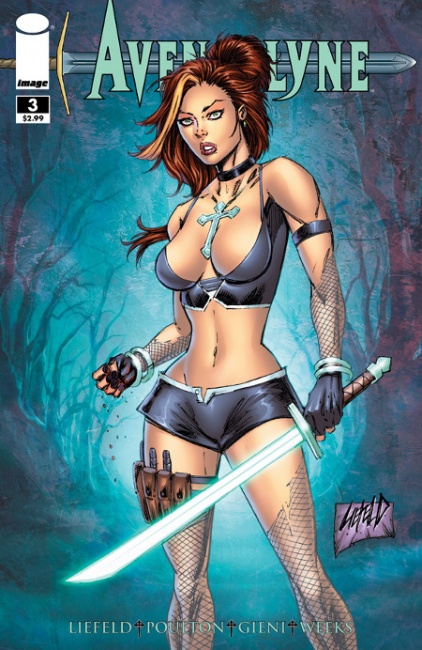 According to
The Hollywood Reporter
, Scott Karp and Brooklyn Weaver are producing and packaging
Avengelyne
along with Carano and Liefeld. The hope is to create a franchise built around Carano in much the same way that the Underworld series is built around Kate Beckinsale. The quartet will begin searching for a screenwriter for the project next week.