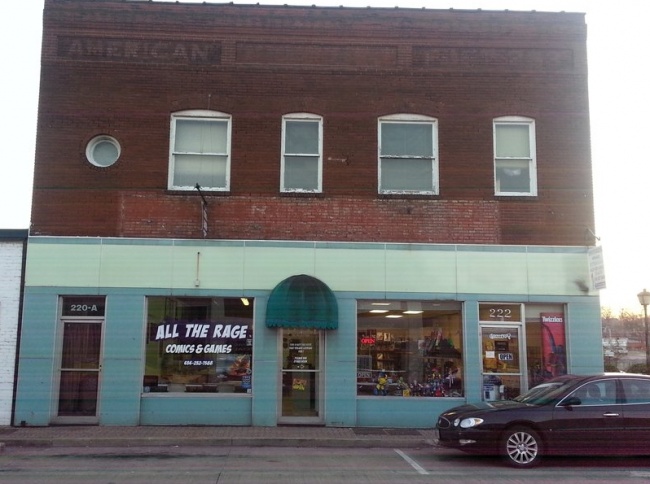 An alleged burglar of All the Rage Comics and Games in Festus, MO was apprehended the next day after leaving personal property at the scene.
The alleged criminal, whose name was not released, broke into the store through the back door, according to local Fox station KRVI, and made off with a laptop, a cash register with $35.00, 20 Pokemon cards, and two KISS action figures.
However, the owners, Jason Hughes and Brandon Williams found something important the thief left behind the next morning: a pack of cigarettes and a cell phone.
"When police were investigating, the cellphone actually rang. …When it stopped, it went to the lock screen, which showed a man's face on it," Hughes told KRIV. "Not only do you leave your cellphone behind, but you have a picture of yourself flexing like, 'This is my background picture because I'm all that.' It's like, 'You're all that headed to jail.'"
Local police have arrested the suspect and recovered some of the store's property. The store owners said in the interview that they are in the process of upgrading the security system.