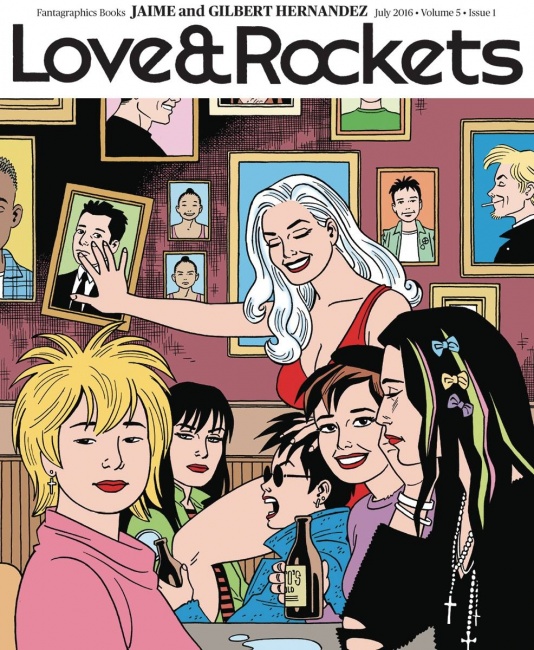 Fantagraphics Books will launch
Love & Rockets
on September 28.
[Editor's note: Diamond incorrectly solicited this title as monthly. It has been updated.]
The new, ongoing series ushers in Vol. IV for the long-running comic. On Jaime Herandez's side the story follows the Hoppers 13 storyline: what happens when none of Maggie's old punk friends want to be punk anymore? Also, who does evil Princess Animus think she is? (She really doesn't know, she has amnesia.) On Gilbert Hernadez's side which follows the Palomar storyline: Fritz is in for some family drama when she discovers a grandchild she didn't know existed. MSRP of $3.99.
Love & Rockets has been published erratically since the early 1980s by Fantagraphics, and is considered one of the first comic books in the 1980s alternative comics movement. The Hernandez brothers produce stories independently of each other and each focus on a particular cast of characters and independent setting. Gilbert's stories take place in the fictional Mexican village of Palomar and often feature elements of magical realism. Jaime's stories take place in Los Angeles and involve on a social group of friends centered on friends-and-sometimes-lovers Maggie and Hopey.