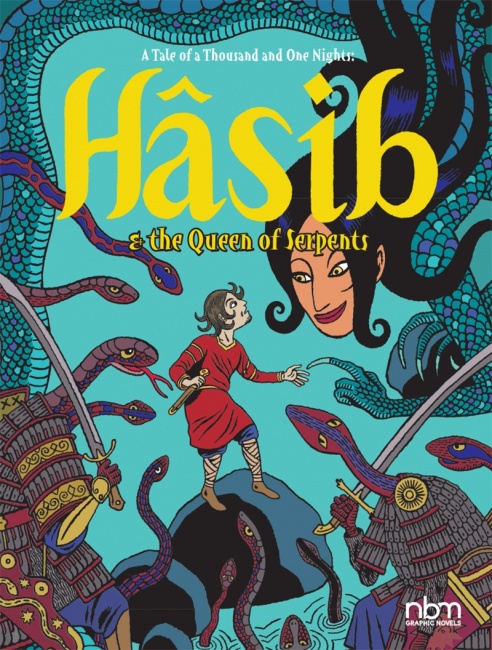 NBM's upcoming catalog includes new work from a BD legend, biographies about a pair of acclaimed writers, the return of a science fiction classic, and more.
Ignatz and Angouleme International Comics Festival honoree David B. tells A Tale of a Thousand and One Nights: Hasib & the Queen of Serpents in June. The 112-page, full-color graphic novel for mature readers interprets the story of Hasib, a woodcutter who meets the Queen of Serpents. The 9" x 12" hardcover has an MSRP of $24.99.
In August, Annie Goetzinger chronicles the life of one of France's most beloved writers in The Provocative Colette. The mature readers title focuses on Colette's life, from marriage at age 20 to her divorce from the man who exploited her talent. The 128-page, full-color 7.75" x 10.25" hardcover has an MSRP of $24.99.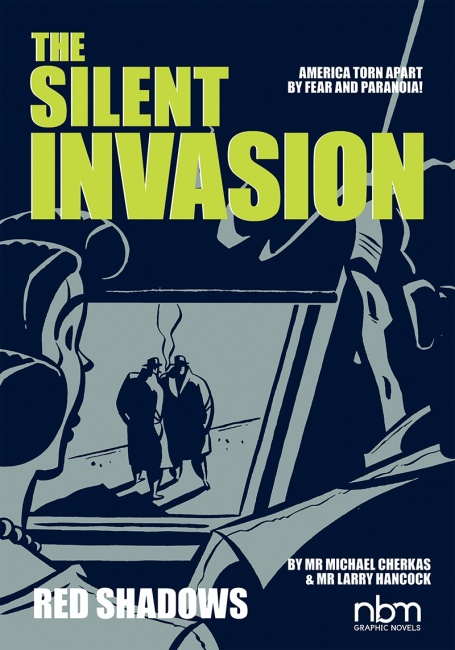 An indie comics classic returns to print in
The Silent Invasion Volume 1: Red Shadows
, the first of four volumes reprinting and building upon the seminal '50s-era science fiction mystery series by Michael Cherkas and Larry Hancock. The 160-page, black-and-white 7" x 10" trade paperback will be out in September for an MSRP of $16.99.
Sean Michael Wilson and Michiru Morikawa's Breaking the Ten Set explores faith and religion through protagonist David, who sets out to break the Ten Commandments after his family dies in a car accident. The two-volume, 6" x 9" paperback set will be out in September. MSRP is $24.99.
Val Mayerik (Howard the Duck) and Jim Berry revisit battle between Custer and Crazy Horse through the eyes of a cavalry scout and Lakota warrior in Of Dust & Blood: The Battle of Little Big Horn. The 48-page, full-color 9" x 12" hardcover will be out in October for an MSRP of $17.99.
The origin, phenomenon, and breakup of the Fab Four will be examined in The Beatles in Comics, a work from various creators and Michels Mabel that will be out in November. The 252-page, full-color 7.5" x 10" hardcover has an MSRP of $26.99.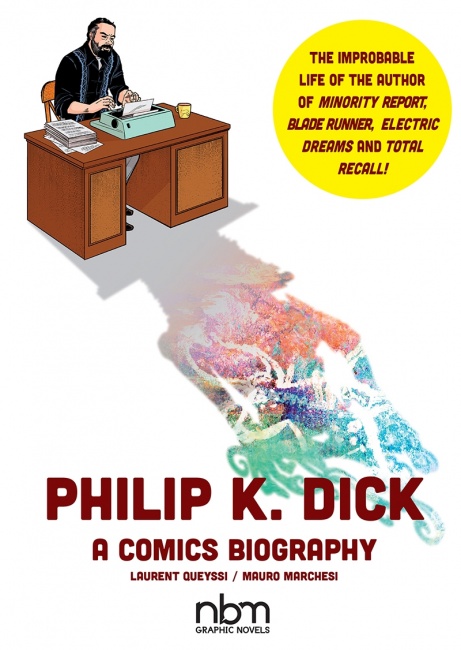 Laurnet Queyssi and Mauro Marchesi explore the life of one of the greatest science fiction writers in history in
Philip K. Dick: A Comics Biography
. The January release comes in at 144 full-color pages. The 6" x 9" hardcover has an MSRP of $24.99.
December means paperback editions of two volumes in Rick Geary's A Treasury of XXth Century Murder: The Black Dalia and The Axe-Man of New Orleans. Each 80-page, black-and-white 6" x 9" volume has an MSRP of $9.99.
In February, the third and final volume of The Story of Lee will be on shelves (see "NBM's Summer Slate"). The story from Sean Michael Wilson and Piarelle concludes the tale about a multi-national love triangle with a 128-page, black-and-white paperback. MSRP is $11.99.

Click on the Gallery for cover images.