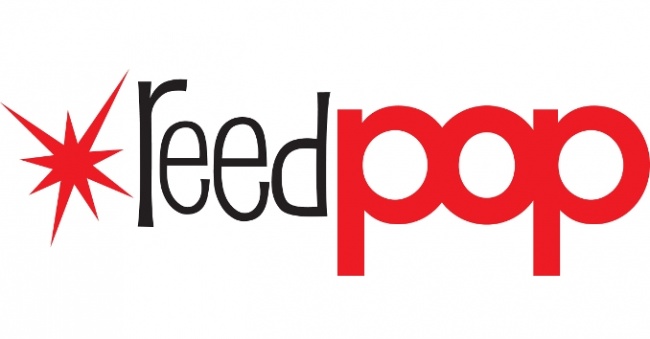 We caught up with ReedPOP Vice President of Domestic Comic Cons Mike Armstrong, who oversees New York Comic Con, C2E2, Emerald City Comic Con, Keystone Comic Con, Supercon, and the company's merchandise, on the last day of New York Comic Con this month. We talked about New York Comic Con, the overall market for geek events, and the company's newest shows, Keystone Comic Con and Supercon.
ICv2: What's your overall evaluation of how the show (New York Comic Con) went?
Armstrong: It gets better every year. The energy is wonderful. It's nice seeing the same fans year after year. We were just talking about how you saw me standing outside in the morning. It's a good opportunity to talk to people and see why they're here, what got them to buy a ticket, what their interests are. You hear a whole wide array of different answers.
What was surprising?
It's not necessarily surprising, but my favorite is always the hardcore
Outlander
fans. They're outside of our core demographic, for sure. They don't really know what they're getting into when they're coming to a Comic Con. They go to see their
Outlander
panel, and then they come to the show.
I think, for the most part, they've had a great time. I don't know that it's what they expected, but it's nice to get anybody that we can indoctrinated into the community.
What were numbers like this year? How many tickets did you sell?
It switched up a bit, the way we're counting. We added back a four‑day badge this year. We sit looking at our post‑show research, and then sitting in on the fan panel that we do at the end of every show where our core team sits there and takes feedback and criticism.
One of the big sentiments over the last two years was they wanted the four‑day badge back. We were able to make it work from a financial perspective and making sure that we were doing the best service to our exhibitor's perspective. We have the same amount of people in the building as we've had in the past.
We actually sold a few more Thursdays, so our amount of people in the building each day is higher, but you'll see our tickets sold number come down a bit. We're about 225,000 down from 250, but it's the same. It's a bigger show than it was.
Does that translate into uniques?
I can't give you a uniques number right now, but in terms of number of people in the building each day, it's the same if not bigger than it was last year.
The four‑day passes was one change this year. What were any other big changes this year, and how did they go?
We always want to give our fans a clear picture on what they're going to have access to when they come to a show. With a show that's got tens of thousands of people in a day, and a lot of them want to see and do the same things, our lottery process has become pretty important to us.
We can give fans the expectation that they are going to be able to do something or they might not be able to something, so they should go do something else instead.
That's for high‑demand panels?
For high‑demand panels, yeah. We do that at MSG [Hulu Theater at Madison Square Garden], Hammerstein Ballroom, and our main stage, as well as some exhibitors' exclusives. We work with Funko and Entertainment Earth so that we can make the process for fans a little bit more clear, easier for them, and easier for our exhibitors to handle the traffic that comes with a highly sought‑after exclusive.
We rolled that out to Hammerstein and MSG this year for the first time. It had traditionally just been something we did on the main stage. The feedback has been good. I think there might have been a technical glitch that caused some communication issues with fans, which, obviously, we'll address with our partners.
I think people value the knowledge that they are either going to be able to do something or not going to be able to do something, and that they've got an option to do something else.
That cuts down on the amount of time they have to stand in line?
Exactly. It makes perfect sense, but I don't know that we ever looked at it analytically. A fan who says they do seven things at a show versus five things at a show, they're happier. We want to keep fans out of those half‑hour, hour‑long lines. We know that's eating into their time to have a good experience, to spend money with exhibitors, and do what they want to do, which is not stand in line.
What changes, if any, do you see in the environment for this kind of show?
We need to dig a little bit deeper into finding the casual fan and creating new fans. People know New York Comic Con. People know San Diego Comic‑Con. People know these big conventions within the geek community, but stuff like
Outlander
is a perfect example. It's an opportunity for us to use content that's mostly suitable for Comic Con and leverage that content into bringing new fans into the industry. Having them have this experience, letting BOOM! sell a few more books to people, and getting people back into comic shops after the show. We need to treat this, in a lot of ways, as entertainment and not necessarily like this is an insular community.
That's about how you're adapting. What about the market for shows? There are more shows than there's ever been so it's a more competitive environment. There's probably more people going to shows. Do you feel like it's cresting, has crested, isn't crested?
I don't know that it's crested. There's been consolidation over the past couple of years, and we've seen some smaller fan‑run shows rise and fall.
Or get bought.
Or get bought. Some of the professional organizations might not be buying as many shows now. What I'm focused on is making sure that whatever shows we do currently run are perfect, and then looking for areas where we can launch. I think there's still some underserved markets, Philadelphia having been one of them, which is why we launched Keystone two years ago.
I want to focus on what we've got and some opportunities that we've identified, across whether it's comics, video games, anime, or tabletop gaming, and create our own shows. I still think that rising tide lifts all ships, and I want other shows to succeed.
I want local shows to do well because my perspective is when a local show does well, then that's maybe an easier entry point for a casual fan or a family going to a show. That gets them excited and wants them to go to the next tier of show.
What about the access to celebrity appearances? That's changed a lot over the last 5, 10 years. The economics of it have changed. What are you seeing in that part of the business?
There's a big demand for those big guests. You'll see that, from our guest lists, we had Paul Rudd here on Thursday and Friday. We had Tom Hiddleston here Thursday and Friday, so we play in that space, too.
I've always been focused with our shows in creating a good balance. I don't want any particular thing to be too overloaded, whether it's studio content, celebrity guests, artist alley, too much anime, or too much retail. I want to have a proportional amount of each area of content that's in line with what our fans have told us that they want.
We go back and we look through the data with our fans. When we sell them a ticket, we ask them, "What do you want to see most?" If anime happens to be particularly high in a given year, we'll let a few more anime exhibitors in. We'll tell some other exhibitors in a content segment that's not as popular anymore that there's not space for them anymore.
We try to curate the floor and curate the experience so that our fans are getting what they want.
Given the constraints of the Javits, how do you grow?
One of the constraints recently has been construction. The good news is, in two years, we pick up a whole lot of new space.
How much, what percentage increase?
I believe we're in the 50 to 60 percent range. The old Javits North space, which used to contain the country's best artist alley, in my opinion, is turning into either four or six levels of new panel space, exhibit space, pre‑function space.
That's a whole lot of opportunity for us to keep selling tickets, keep getting fans in here, keep supporting the industry, and maybe try out some things that we aren't able to do here because of the constraints.
That's 2021?
'21, yeah.
You talked about adapting to fan demand. Were there any changes in mix in terms of what the fans are asking for this year?
Yeah, anime continues to be surprising. Last year, in conjunction with Anime Expo, we launched a separate event the same weekend as New York Comic Con called Anime Fest at NYCC. If we're being completely honest, it, I don't think, met expectations.
What we did is we shrunk it down to a more manageable size and put it in a loft space that's just one block away called Hudson Mercantile. We also increased the amount of anime that we've got on our show floor. If you pulled out all of the anime content that's here and put it in its own separate show, it's a big show. If you look at the presence that Bandai, VIZ, Toei, and FUNimation, Crunchyroll have, it's a big show. Retail is heavy on the anime. Our fans are requesting more and more anime. We're continuing to grow there and develop our industry relationships so that we can get that premium content that the fans want.
We haven't been to the Keystone show. How's that doing?
It's good. Year one, I don't think met anybody's expectations. It was frustrating for us because we know we've got something and we know we were in a market where there's a passionate fan base. The encouraging thing was, year two, our attendance tripled.
The feedback we're getting from exhibitors is really strong. The feedback we continue to get from fans is that they want this show to succeed. Exhibitors want this show to succeed. We're excited. We've still got a lot of work ahead of us in getting the brand awareness out there.
Honestly, we took a lot of feedback from some of the retailers. At the end of year one's Sunday, myself and a couple of the sales guys sat in a panel room while exhibitors told us everything that we did wrong.
[laughs]
They were completely correct. Norm Hood from Chimera, who's been doing this forever, said, "I live around here. I didn't see any billboards." We're like, "Yeah, you didn't. You're right. We put all our effort in year one into digital." Year two, I saw him at the show. I was like, "Did you see all those billboards, Norm?" He's like, "I sure did." It made a big difference.

Obviously, we talked about celebrity guests, but Tom Holland was a big guest for us there. He had a great show. He was sold out, photos and autographs, and helped us get that brand recognition that that show's going to need.

Any new shows in the offing?
No, my focus right now is to continue to make Keystone and Supercon, our Miami show, better. We just announced that we're moving the dates for Florida Super Con from 4th of July weekend to the middle of May, which is getting a positive response.

The date was hindering the industry from supporting the show on the 4th of July because who wants to work a show on the 4th of July. We moved that, so we continue to grow that and build our team up. There's still international stuff going. We've got London MCM coming up in a couple of weeks.

Our focus is on what we've got now and making everything that we've got better.