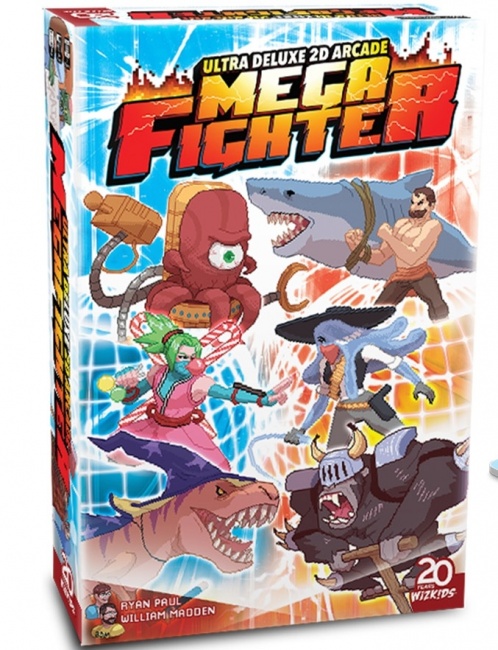 WizKids revealed
Ultra Deluxe 2D Arcade Mega Fighter
, a nostalgic fighting game by WizKids, to release into U.S. trade in April 2020.
Ultra Deluxe 2D Arcade Mega Fighter offers players 2D classic arcade action in a one-on-one dueling card game. Players take control of three satirical fighters, drafted from a possible 15 different arcade combatants, and duke it out in 3-vs-3 tag team action. Each fighter has its own abilities and unique pixel art, and player can use the Button cards to execute devastating combo attacks on their opponent's team.
The game box comes with 63 Combo Button cards, 60+ Damage counters, 34 Super tokens, 24 Fighter Swap tokens, and 15 Arcade fighter punchboards (Contents are subject to change).
Ultra Deluxe 2D Arcade Mega Fighter
is for two players, ages 14 and up, plays in 30 minutes, and will retail for $24.99.
WizKids also unveiled a WWE board game for May 2020 (see "Battle For The Money In The Bank Briefcase In 'WWE: Headlock, Paper, Scissors'").