Catan Studios announced that
Catan: Starfarers 5-6 Players Extension
, for use with
Catan: Starfarers
, is coming to retail in Q4.
This extension to the
Catan: Starfarers
base game adds up to two additional players. It also adds new player pieces, motherships, and additional space sectors as well as introduces The Travelers, an alien civilization, to the game. The Travelers have supernatural powers which the players can utilize as they create alliances with them.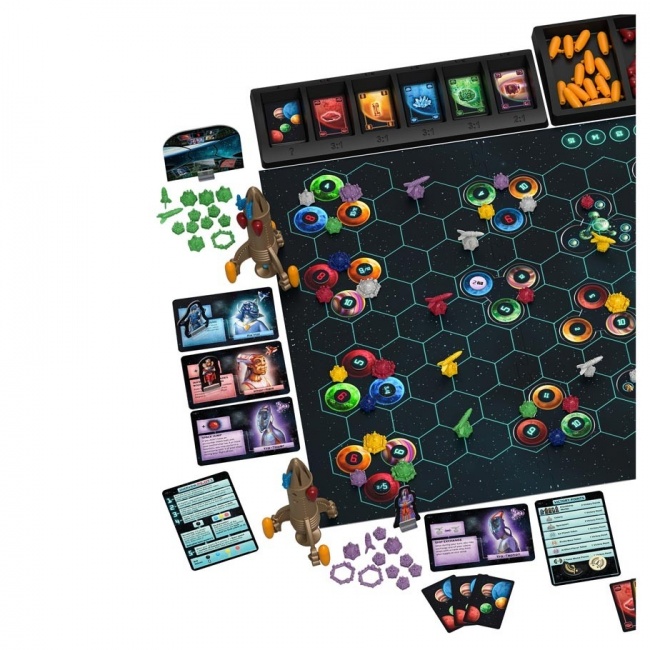 Catan: Starfarers 5-6 Players Extension
comes with 2 motherships, 8 cannons, 8 boosters, 8 freight pods, 14 colored balls, 20 fame medal pieces, 12 number discs, 40 resource cards, 46 player pieces, 3 new space sectors, 3 new markers, 2 new special markers, 5 new friendship cards, 14 new overview cards, a sticker sheet, and a rule booklet. It will retail for $49.00.
Catan Studios recently released
CATAN: Legend of the Conquerors,
a new scenario for
CATAN: Cities & Knights
expansion, earlier this year (see "
Catan Studios Unveils 'CATAN: Legend of the Conquerors'
").