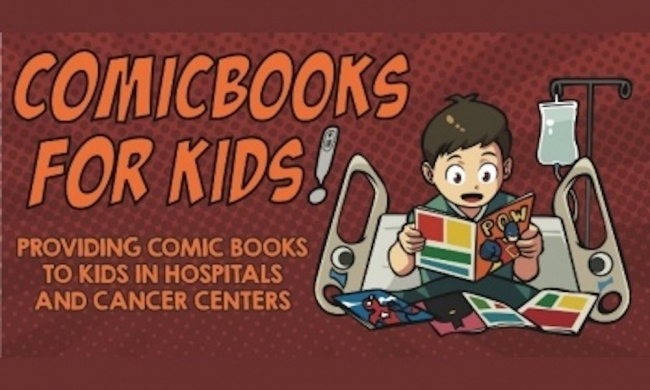 VIZ Media is partnering with ComicBooks for Kids to offer manga to children in hospitals and cancer centers across the U.S. Children undergoing treatment will now be able to read books from VIZ's manga and graphic novel lines.
"The creativity and artistry that these titles represent will bring even greater joy to the many that appreciate this art form," said Mark Weiss, President of ComicBooks for Kids, in a statement accompanying the announcement. "As we know, the demand for manga continues to soar. Now working with VIZ, we can share those properties targeted to teens and under with hospitals across the country while the more mature titles will be sent to the troops."
Founded in 2017, ComicBooks for Kids and its sister organization, ComicBooks for Troops, provide comics for children in hospitals and cancer centers and members of the military. The nonprofit shipped 600 packages plus 20 pallets of comics to medical facilities, and over 87,000 comics to the military, in 2021.
VIZ is the latest of a number of comics and manga publishers to partner with the nonprofit; other partners include Diamond Comic Distributors, Lunar, Archie, BOOM! Studios, Dark Horse Comics, IDW Publishing, Image Comics, Oni Press, Titan Comics, Tokyopop, Valiant Entertainment, and Zenescope, as well as Funko, Pez, and Paizo. ComicBooks for Kids has also received two grants from the Eisner Foundation.