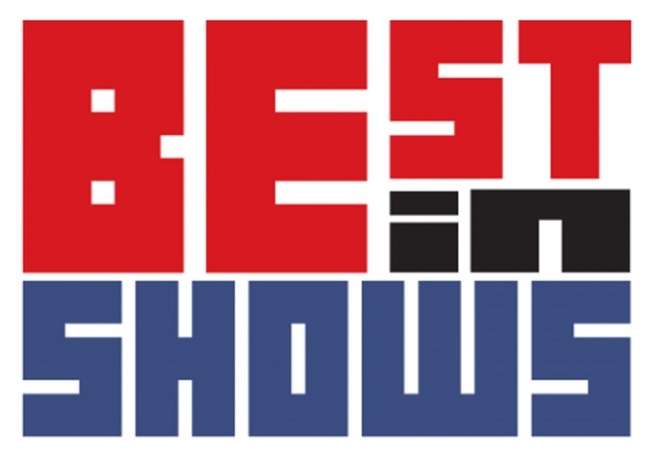 The number of films tied to geek culture has expanded rapidly in recent years, accounting for a bigger and bigger percentage of Hollywood releases. "Best in Shows" is the ICv2 list of geek films, arranged by quarter, with some context for each. Dates and other information are updated until release with new info as we get it. To see all the periods we're covering, see the "
Best in Shows Index
."
Cyborg
April 3
This date was part of reservation slate announced in August 2014 by Warner Bros. for nine currently untitled DC Comic films (see "
Batman Blinks
"). Warner Bros. later confirmed it plans to release a Cyborg film, presumably with Ray Fisher (see "
Ray Fisher to Play Cyborg in 'Batman/Superman'
") and in 2016 named this date.
Untitled Disney Live Action
April 3
In April 2017, Disney reserved this date for another live action film.
Untitled Marvel Studios Project
May 1
Marvel claimed this date for as yet unnamed Phase Three film in October 2015 (see "Marvel Announces 'Ant-Man and the Wasp' Movie").
Scooby-Doo Animated Film
May 15
Warner Bros. Pictures will produce a new Scooby-Doo animated feature under the Warner Animation Group banner, which produced The LEGO Movie and Batman LEGO. The film is being directed by Tony Cervone (Space Jam). The film was moved back from a September 2018 release date in 2017.
Godzilla vs. Kong
May 22
Warner Bros. is doubling down on its franchises with this highly anticipated monster team-up featuring Godzilla duking it out with the most famous son of Skull Island (see "Godzilla Sequel Delayed, Battle With Kong Set").
Maleficent 2
May 29
Disney announced this date in July 2018 for the sequel to the Angelina Jolie-starring Maleficent.
The Six Billion Dollar Man
June 5
Warner Bros. set this date for the Mark Wahlberg-starring Six Billion Dollar Man. Wahlberg will portray Steve Austin, a man whose life is saved by advanced tech. The adaptation of the 1970s TV series The Six Million Dollar Man has had a bumpy road to production. It was rescheduled again in May 2018 from a May 31, 2019 opening.
Untitled DC Film
June 5
Warner Bros. claimed this date in July 2017 for an upcoming DC Universe project.
Untitled Pixar Animation Project
June 19
Pixar reserved this date in October 2015.
Untitled 20th Century Fox Marvel Movie
June 26
on June 30, 2017, 20th Century Fox claimed this date for one if six untitled X-Men movie projects. Will it be Deadpool 3, X-Force, or a movie focusing on Dafne Keen, who played X-23 in Logan?
Top Gun sequel
June 26
Paramount's sequel to the Tom Cruise-starring Air Force film. Joseph Kosinski will direct.
Click here for Best in Shows, Q3 2020.