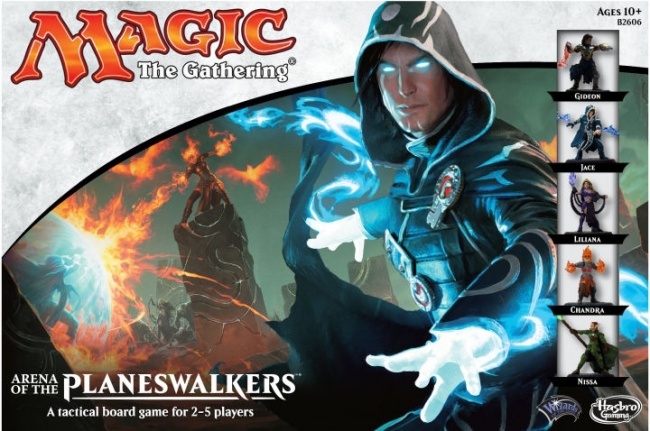 Wizards of the Coast has announced the title and released box art for the tactical miniatures board game based on its
Magic: The Gathering CCG
to
IGN.com
.
Arena of the Planeswalkers
will debut this summer.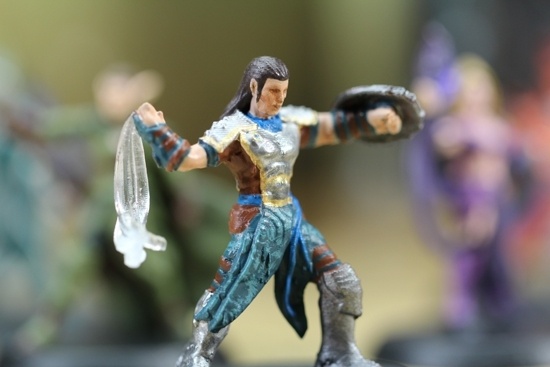 WotC announced the strategy board game last October at the Spiel game fair in Essen and shared design and game-play details (see "
'Magic' Board Game
"). The WPN website lists release date as August 31, 2015, but the IGN article states "The game is due in select retailers this June and will be more widely available in August for around $30."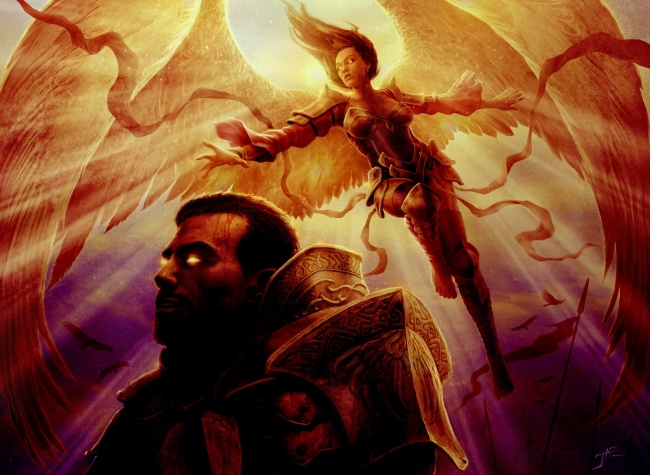 The article also names the fifth Planeswalker character – Gideon, and shared this close-up of his miniature (above) and art from three cards. The box will contain six modular board pieces, four plastic terrain pieces, three plastic glyphs, two temple ruins, five painted Planeswalker mini figures, 30 squad mini figures, one 20-sided die, eight combat dice, 30 damage counters, 60 spell cards, 10 Squad stat cards, and five Planeswalker cards.