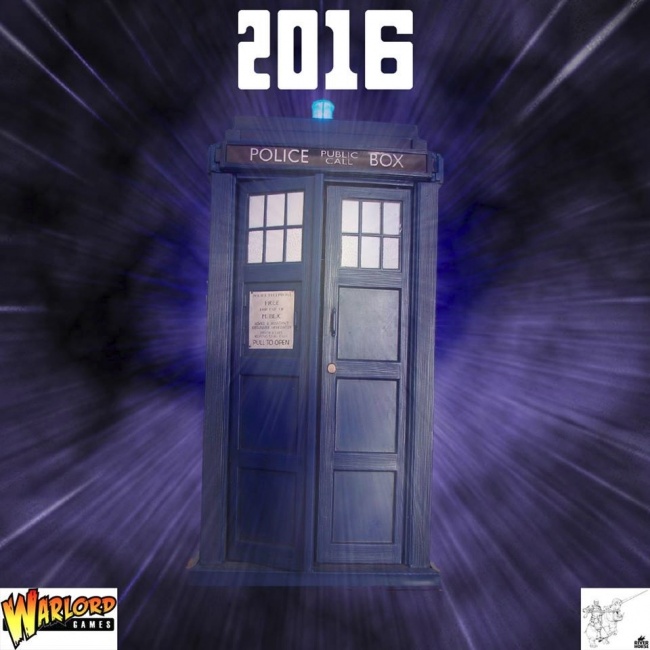 Warlord Games has added another popular British pop culture property to its growing line of tabletop miniatures game with the acquisition of the
Doctor Who
license.
Warlord's Doctor Who license grants them the right to produce miniatures games based on the long-running BBC TV series. It includes both the current series and all the classic characters. Warlord has promised miniatures based on all of the Doctors, be they sporting a long colorful scarf or a fez, their associated Companions, from Leela to Martha Jones, and a whole range of villains from Sea Devils to Weeping Angels.
Warlord's announcement comes only a few weeks before the next season of the show airs, beginning on September 19. The program's showrunner, Steven Moffat, stated in an interview earlier this year that the program will continue for at least five more seasons (see "Five More Years of 'Doctor Who'").
Doctor Who has become a huge global phenomenon, and its reach has extended into every facet of pop culture on both sides of the Atlantic. Earlier this month, Titan Comics sponsored its second "Doctor Who Comics Day" to support its line of Doctor Who comic books (see "'Doctor Who' Comics Day Returns"). A role-playing game based on the program published by Cubicle 7 continues to grow (see "'Doctor Who: The Eight Doctor Sourcebook'"), and family game publisher USAopoly produces a whole line of classic board games based on the Doctor's adventures (see "'Clue: Doctor Who' and 'Monopoly: Doctor Who Villains Edition'"). The popularity of the world's most famous time traveling adventurer is matched only by that of his foes, the Daleks, who feature in their own dice game, also from Cubicle 7 (see "'Doctor Who' Villains Get Their Own Game").
Sony Pictures reportedly also seeks to jump on the Doctor Who bandwagon with a feature-length Hollywood movie (see "Sony Seeking 'Doctor Who' Movie").