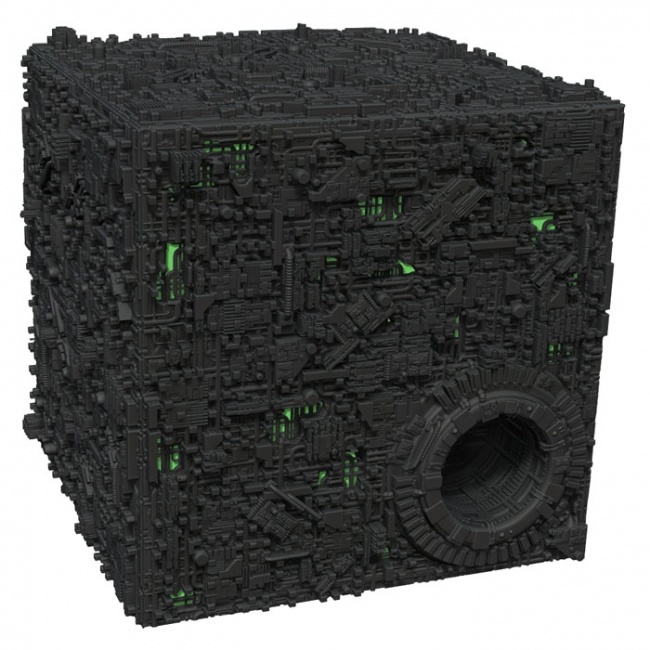 Another oversized
Star Trek: Attack Wing
model will represent the Borg next summer, with the release of the
Borg Cube w/ Sphere Port Premium Figure
from WizKids.
At eight inches on a side, the new Borg Cube 384 model is much larger than the other ships in the game. In addition to that model, the expansion set will also include a model for the smaller "Sphere 936" and all of the cards needed to use both Borg ships in the game.
A special cooperative scenario in the expansion will allow up to five players to work together to fight against a single Borg Cube, controlled by a randomized and automated set of rules.
The Borg Cube w/ Sphere Port Premium Figure expansion set will ship in June. MSRP is $99.99.
The new model is a different sculpt from WizKids' previous Borg Cube model, released in 2014 (see "'Star Trek: Attack Wing-Oversized Borg Cube'"), as the new version has the sphere port. The Borg Sphere included in the set has a different paint scheme than the earlier version released for the game, and is designed to match the Borg Cube in the expansion. Both ships include new game cards as well.
Click image for larger view.