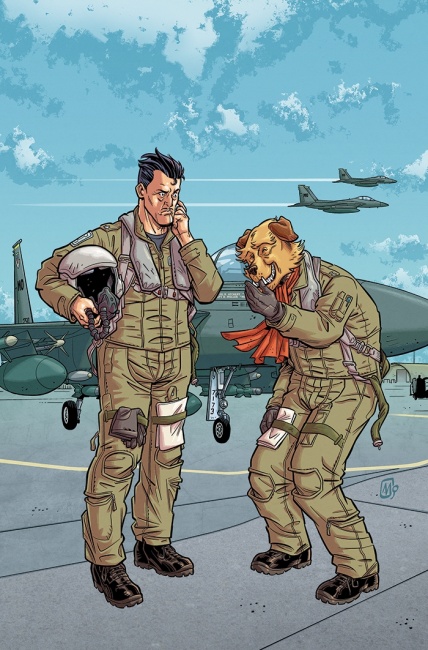 Garth Ennis is reimagining Dastardly and Muttley for DC's teen-oriented Hanna-Barbera line.
Dastardly & Muttley is written by Ennis and drawn by Mauricet. The six-issue miniseries kicks off September 6, and the first issue sports two covers, one by Mauricet and the other by Wonder Woman artist Liam Sharp.
In the miniseries, pilot Lt. Col. Richard "Dick" Atcherly and his navigator Captain Dudley "Mutt" Muller must save the day after the ultra-rare radioactive element unstabilium has been released into the atmosphere.
DC has been having some fun with Hanna Barbera's beloved animated characters since it launched the line 2016 (see "DC to Launch New Hanna-Barbera Line"). Earlier this year, the publisher paired up Hanna-Barbera characters with DC superheroes in a series of annuals (see "Team-Ups that Boggle the Mind").