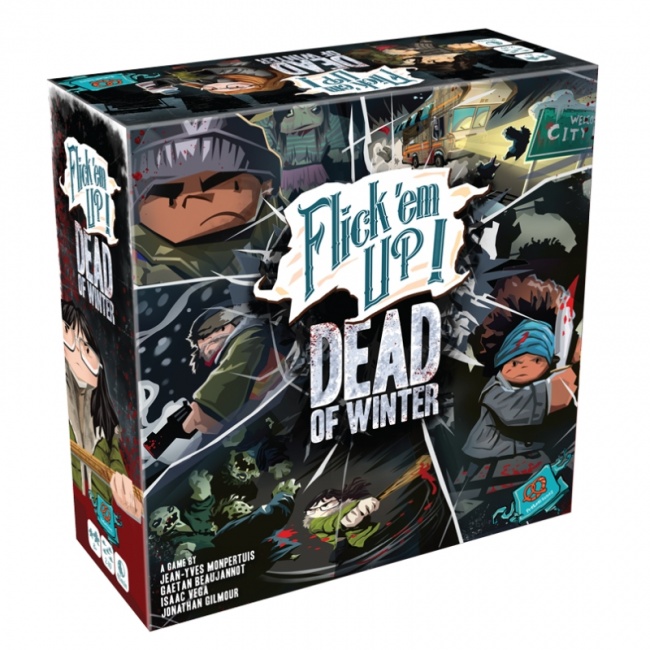 The dexterity-based shootout game
Flick 'em Up!
is getting the zombie treatment in Pretzel Games' upcoming
Flick 'em Up! Dead of Winter
game, releasing in August.
Like the original Flick 'em Up!, players of the Dead of Winter version "flick" special tokens across the playing surface to represent gunshots and other attacks, as they move their characters through an environment created from three-dimensional scenery.
In this version, it's not gunslingers duking it out in a Wild West town. Instead, the setting comes from Plaid Hat Games' zombie survival hit Dead of Winter (see "'Dead of Winter: Warring Colonies'"). The terrain has a post-apocalyptic feel, and the characters in the game include 10 of the survivors from the original Dead of Winter. Even the weapon tokens reflect those one would expect from a zombie tale, with baseball bats, throwing knives, and sniper rifles all putting in an appearance.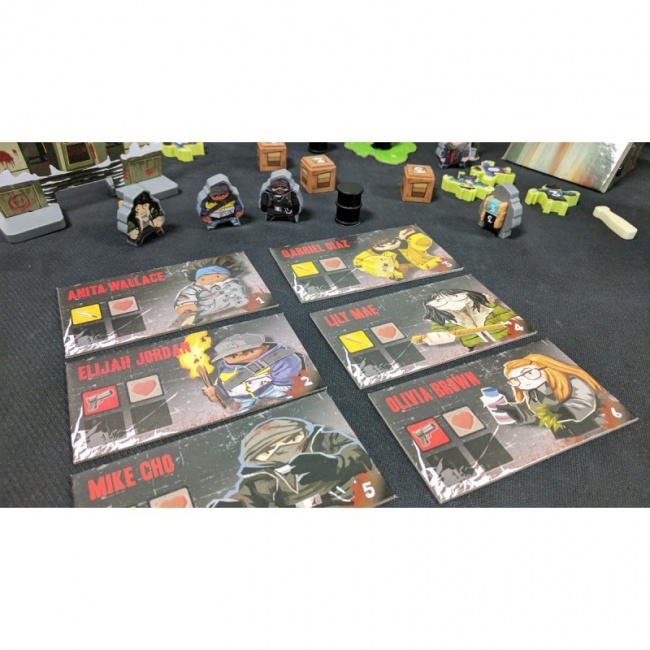 Flick 'em Up! Dead of Winter
comes with 11 survivors with backpacks and stickers, 11 survivor boards, 18 zombies with stickers, a "Zombie Tower," 4 vehicles, 6 buildings, 65 cards, 100 tokens, 4 city limits markers, and 47 other scenery pieces. The game is intended for 2 to 10 players, ages 14 and up, and takes about 45 minutes to play. MSRP is $49.99.
See the gallery below for images of the game components.
Pretzel Games announced its plans to produce Flick 'em Up! Dead of Winter earlier this year when it joined its new parent company, Plan B Games (see "F2Z Team Had a Plan B").