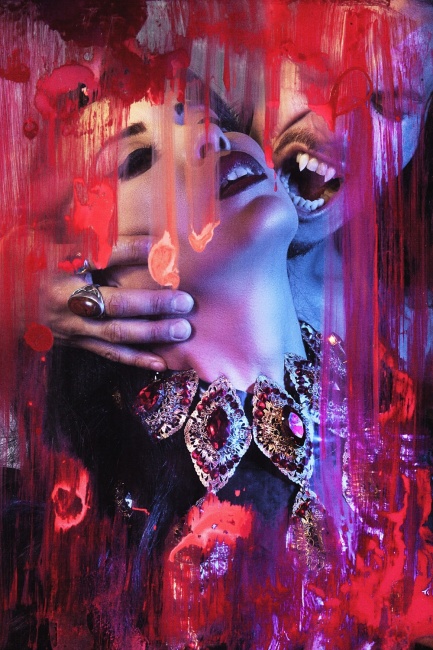 White Wolf Entertainment showed an alpha version of
Vampire: The Masquerade 5th Edition
at Gen Con and will release a free digital edition for playtest and feedback from the White Wolf community. The playtest is being done in the run-up to release of the 5th edition in physical form, which is now scheduled for "2018" (it was previously scheduled for Q1 2018., see "
New Editions of 'Vampire' and 'Werewolf' RPGs
"). A new edition of
Werewolf
will follow, although no date has been scheduled.
White Wolf has also released the first images from the new edition, which accompany this article.
The alpha version released in conjunction with Gen Con is actually the second version of the game. A pre-alpha version was released at the World of Darkness – Berlin convention, with digital release after. The comments from the playtest of that version were incorporated into the alpha version released at Gen Con.
A beta playtest for the new ediiton is also planned, although no dates have been set.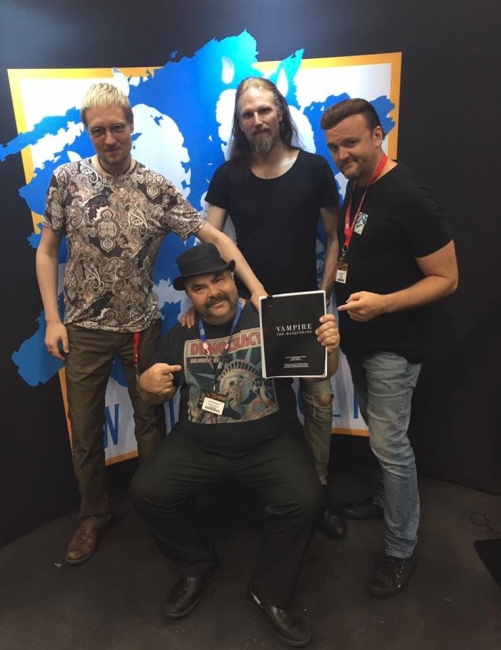 White Wolf has also made the announcement that Mark Rein-Hagen, author of the first edition of Vampire: The Masquerade has joined the development team as Consulting Designer. The other members of the team are Ken Hite as Lead Designer, Mary Lee as Art Director, Martin Elricsson as Creative Director, Matthew Dawkins as Designer, and Jason Carl as Producer (see "
Development Team for 'Vampire: The Masquerade 5th Edition' Announced
").
White Wolf is also ramping up community and marketing efforts for the new edition. Storytellers Vault, a new site for the creation and distribution of digital versions of Vampire: The Masquerade content was launched August 11 in partnership with DriveThruRPG. The site allows content creation for all four editions of the game, including game supplements, character sheets, illustrations and photographs.
Fans can use official trade dress on their creations as long as it's coupled with the Storyteller's Vault logo. The site offers templates, art packs, and style guides to help make new creations. Templates will include Black Dog templates to label extreme content. The site will support content in all languages.
Fans can offer their content free, pay-what-you-want, or fixed price, and will receive 50% of the revenue generated by their creation on the site.
Other game lines and other eras will follow for Storytellers Vault, beginning in October, when templates, art packs, and style guides for another game line or era will be launched.
White Wolf also launched a new community hub website for World of Darkness last week, with info on the Vampire Clans and Werewolf Tribes, stories from the World of Darkness canon, support for finding a Troupe and/or TableTop organization, updates on the development of 5th Edition, a store, and other features. Additional features including multi-language support; real-time chat messaging; LARP support; content including more Vampire Bloodlines, Changeling, and Mage; convention and event management tools; and support for existing and new clubs allowing fans to create their own network game, club, or guild for their playstyles will be added in Q4.
The Luckyday World of Darkness documentary will now be presented on the festival circuit this fall, with wider distribution planned for early 2018.
Click the Gallery below for full-size images for Vampire: The Masquerade 5th Edition!