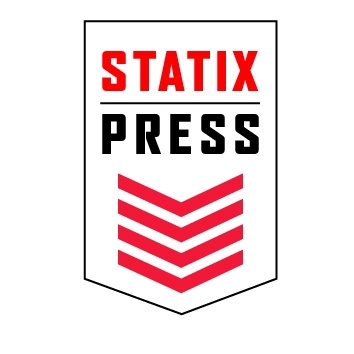 Titan Comics announced a new international imprint, Statix Press which will showcase comics from Europe and around the globe.
The imprint's first titles include Doctor Radar, The Beautiful Death, Hercules: Wrath of the Heavens, and Under: Scourge of the Sewer. The Beautiful Death, written and illustrated by Mathiau Bablet (iShangri-La) will launch this month (see "Titan Comics 'The Beautiful Death'"). Hercules: Wrath of the Heavens by JDMovan and Looky, a sci-fi take on the legend of Hercules, debuted in August, and Issue #2 is due in comic stores September 13.
Doctor Radar, written by Noel Simsolo and with art by Bezian, is set in 1920s Paris, where a detective investigates a series of deaths, while being pursued by criminal mastermind Doctor Radar. The first issue cover is done by Francesco Francavilla. The series launches on November 22.
Under: Scourge of the Sewer, written by Christophe Bec with art by Stefano Raffaele (Marvel Generations: Hawkeye), In a B-movie world of horror and filth, people in the city of Megalopolis bury their secrets beneath the streets. Now a monstrous thing has crawled out of the sewers to destroy the city. The first issue will feature a cover by James Stokoe (Aliens: Dead Orbit). The series launches on December 13.
Titan Publishing has been publishing high-end translated editions of European and international comics for the U.S. market since 1994 (see "ICv2 Interview: Titan's Landau and Cheung--Part 1"), including high profile graphic novel titles as Michael Moorcock's Elric, Alejandro Jodorowsky' Showman Killer, Enki Bilal's The Nikopol Trilogy, Snowpiercer, and The Death of Stalin, as well as ongoing comic series Doctor Who, Robotech, Tank Girl, and Assassin's Creed.
See covers for the titles in the gallery below!