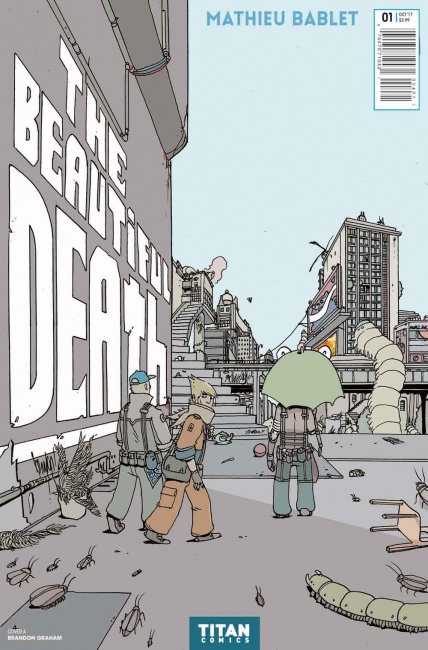 Titan Comics will release an English edition of
The Beautiful Death
, written and illustrated by Mathieu Bablet, beginning in September.
The debut issue of the four-issue series features a special variant cover by Brandon Graham (Multiple Warheads, Island, King City, Prophet). The 64-page first issue of the four-issue series launches on September 20. MSRP is $5.99.
The mini-series focuses on a post-apocalyptic Earth, where humanity is on its last legs as insect aliens have commandeered most of the planet. Three lone survivors - Wayne, Jeremiah, and Soham - must form the meager resistance and defend what little is left after the devastating invasion.
Originally released as a one shot in France as La Belle Mort, The Beautiful Death is the latest offering in Titan's expanding line of English language editions for bandes dessinnees (BD) (see "Review: Century's End: The Black Order Brigade & Hunting Party") and ("Review: Pacific") and other international editions.
—Nathan Wilson
See both covers and preview pages in the gallery below.