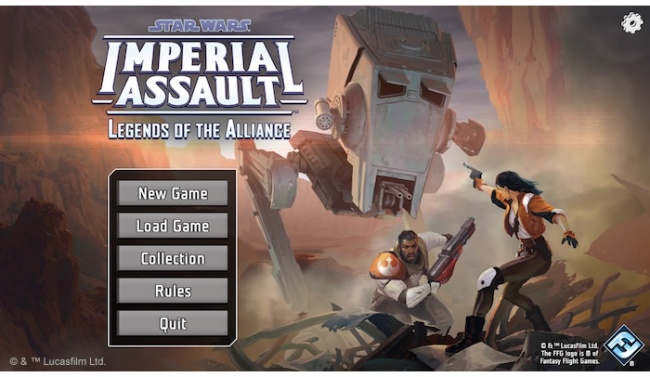 Fantasy Flight Games will add new content and play options to its strategic board game
Star Wars: Imperial Assault
with the
Legends of the Alliance
app, releasing soon.
The app, which will be free to download on iTunes, Google Play, Amazon, and Steam for Mac and PC, is designed to be an add-on to FFG's popular
Star Wars
adventure board game. The cornerstone of the app will be an opportunity to play the game as a true cooperative experience, with the app taking over the role of the Empire and other villains instead of that role being filled by one of the players, similar to the way the new edition of
Mansions of Madness
uses an app to act as the keeper (see "
FFG Returns to 'Mansions of Madness'
").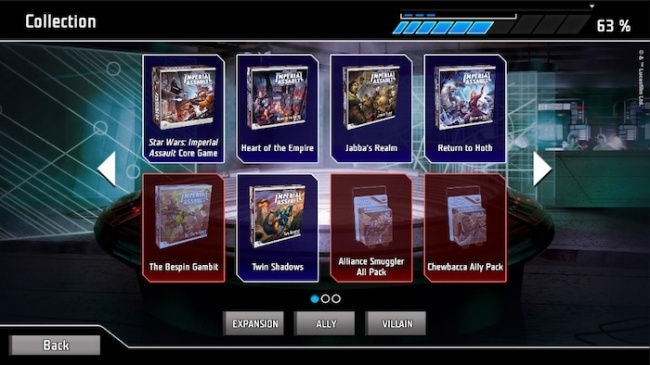 In addition to controlling the villains in the game, the app will guide the players in assembling the game board and placing figures. In some scenarios, parts of the board will begin hidden from the players, with the app instructing them to add sections to the board when doors are opened, revealing new opponents and other surprises and adding an exploration element to the game.
On release, the app will offer a brand-new campaign called "Flight of the
Freedom Fighter
," which chronicles the adventures of a band of rebels fleeing from Yavin-4 after the destruction of the first Death Star. The app will manage the bookkeeping details of the campaign, giving players opportunities to upgrade their characters and purchase gear between adventures.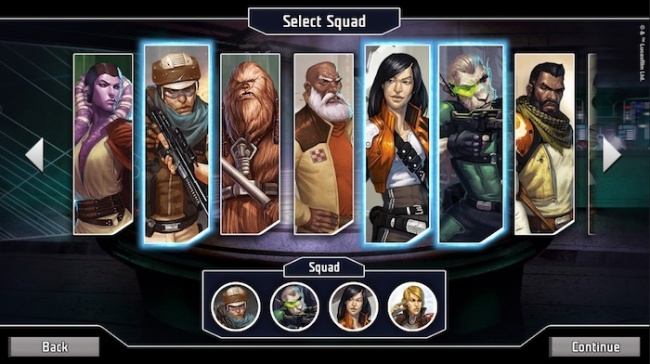 The app can be used by players who only have the core game, allowing them to use all of the functions of the app. Players who have
Imperial Assault
expansions can add them to the app as well, which will then give them access to the expansion characters and playing options and tailoring the adventures to fit the physical components the players have available.
See the Gallery below for more screenshots from Legends of the Alliance.
Fantasy Flight Games recently added a new expansion set and three figure sets to
Imperial Assault
, focusing on the capital of the Empire (see "
'Imperial Assault' Heads for Coruscant
").