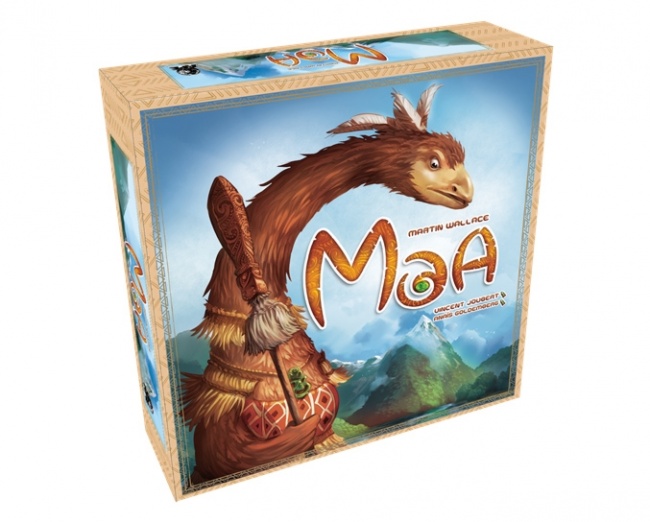 It's birds and rainclouds for APE Games in February when it releases two new titles: Martin Wallace's
Moa
and David Chircop's (
Pursuit of Happiness
) cloud-building
Petrichor
.
Set in Wallace's home of New Zealand, Moa imagines tribes of anthropomorphic native birds competing for control of the island's territories while contending with an invasion of mammals. Each round, players use a hand of bird cards to take actions, which include adding tokens to territories, fighting the mammals, or even selling out territories to the mammals in exchange for promises of peace. Meanwhile, a volcano grows increasingly restive, threatening to erupt.
Moa includes 1 game board, 110 cards, 121 tokens, 25 tiles, 12 stronghold markers, and 1 volcano marker. The game is intended for 2 to 5 players, ages 10 and up, and plays in under an hour. MSRP is $50.00. APE Games funded the production of Moa with a Kickstarter campaign last May that attracted $22,027 from 531 backers (an average of $41.48 per backer).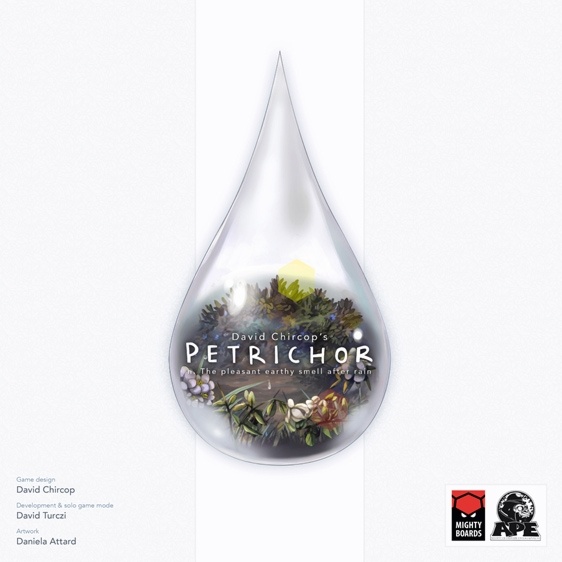 The clouds turn out to be clever and competitive in David Chircop's
Petrichor
. As clouds, the players seek to expand themselves and sire new clouds by manipulating the weather through a combination of action selection and area influence mechanics. During the game, each cloud tries to collect enough water droplets to rain on their preferred crops in time for harvest.
Petrichor was produced in partnership with Mighty Boards of Malta. It comes with 1 game board, 3 harvest dice, 12 cloud boxes, 80 glass rain tokens, 40 cards, 19 crop tiles, and a solo play module. This game can be played by 1 to 4 players, ages 14 and up, in about 20 minutes per player. MSRP is $50.00.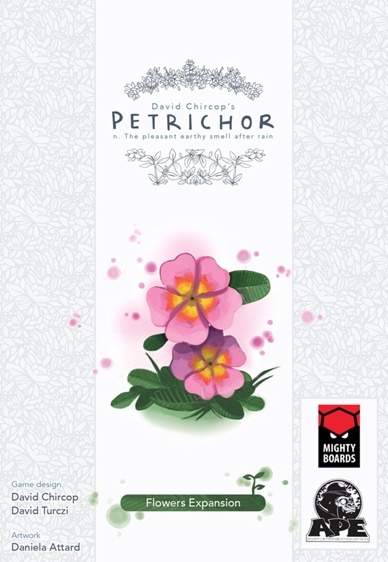 An expansion, called
Petrichor: Flowers
adds new types of crops, a new flower mechanic, and components that expand the game to include five players. MSRP is $20.00.
Earlier this year, APE Games released a game about hunting dinosaur fossils called The Great Dinosaur Rush (see "Paleontologists Clash in 'The Great Dinosaur Rush'").