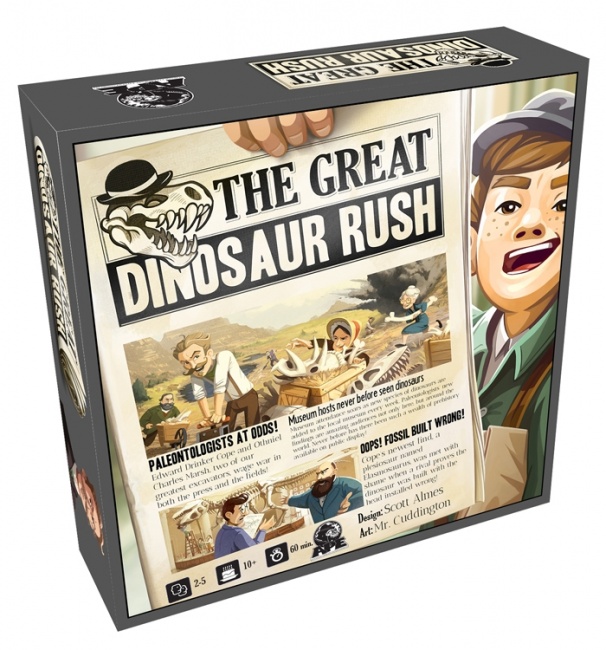 APE Games will release The Great Dinosaur Rush, a game based on the "Bone Wars" of the late 1800s, in September.

In the game, players are paleontologists racing to discover the most rare and valuable fossil dinosaurs in pursuit of fame and fortune. But simply digging up bones and arranging them into believable fossils is not enough. Players can steal bones from each other, sabotage their opponent's dig sites, and use other dirty tricks to further their own careers, or manipulate the popularity of different types of dinosaurs in the museum to increase the value of their own discoveries.

The Great Dinosaur Rush
was designed by Scott Almes (
Tiny Epic Kingdoms
). It includes a game board, 5 player screens, 210 dinosaur bones in various colors, 2 cloth bags, 45 Notoriety tokens, 5 wooden paleontologist markers, 11 wooden cubes, 21 bonus cards, and 15 personality cards. The game is for 2 to 5 players, ages 10 and up, and plays in about an hour. MSRP is $50.00.
APE Games funded the production of the game through a Kickstarter game last year, collecting $37,063 in pledged support from 827 backers (an average of $44.82 per backer).