Knight Models has shared images of new resin figures for its licensed
Batman Miniature Game
and
DC Universe Miniatures Game
scheduled to release this month.
Batman Miniature Game
Commissioner Gordon & GCPD Swat Team (multiverse) - $ 35.00
Killer Croc (multiverse) - $30.00
Flash (Ezra Miller) (multiverse) - $18.00
Batman (Ben Affleck) (multiverse) - $18.00
DC Universe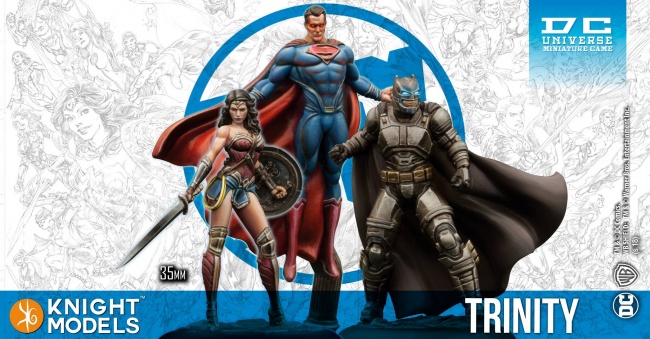 Steppenwolf & Parademons- $41.00
Amazons of Themiscyra (multiverse) - $35.00
Batman V. Superman Trinity (Batman, Superman, Wonder Woman) - $ 35.00
Darkseid- $ 30.00
(note : any figure marked "multiverse" are playable in both games. )
All miniatures are supplied unpainted and unassembled.
(See images of all miniatures in the gallery below!)
At the end of last year, Knight Models released the Second Edition Batman Miniature Game Rulebook in paperback, as well as The Book of Magic for Batman Miniature Game (see "Magic Is In The Air, As The Battle For Gotham Heats Up").