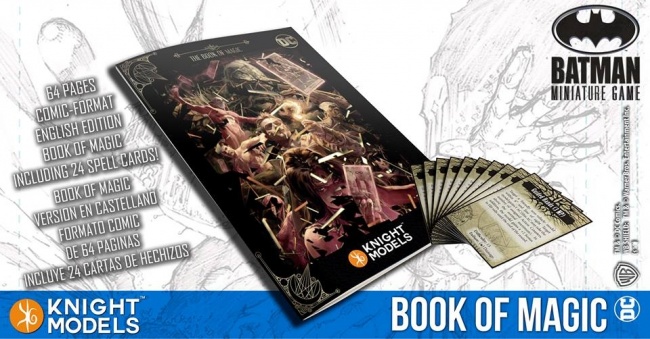 Knight Models has unveiled new books, starters and figures for its licensed
Batman Miniature Game
, including magic practitioners and several figures that can be used for the
DC Universe Miniatures Game.
Release is planned for November 20.
Due to customer demand, Knight Models is releasing the Second Edition Batman Miniature Game Rulebook in paperback in both English and Spanish editions. MSRP is $22.50. Also debuting is The Book of Magic for Batman Miniature Game, a 64-page softcover, comic-size book that includes 24 removable spell cards. It will be available in both English and Spanish editions for $15.00.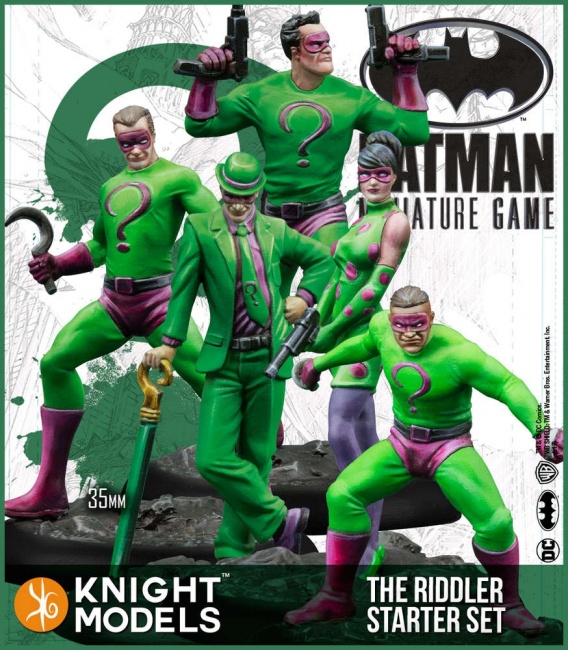 Starter Sets include:
Two-Face Starter Set (Two Face, Nen, Tet, Vov) – $35.00
The Riddler Starter Set (Riddler, Quelle, Quiz 1 – 3) – $41.00*
Mr. Freeze Starter Set (Mr. Freeze, Freezy, Coldy, Icy) – $35.00*
*Previously released in metal, now available in resin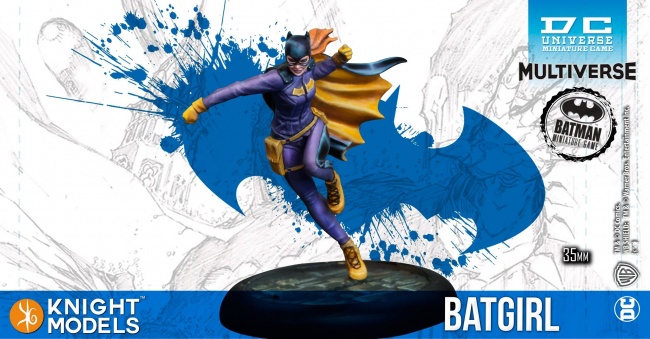 Knight will release the following figures which are usable in both games (multiverse):
Enchantress - $15.00
Zatanna - $18.00
Jason Blood & The Demon (Etrigan) - $24.00
John Constantine - $18.00
Deathstroke - $18.00
Red Hood - $18.00
Batgirl (Rebirth) - $15.00
Additional accessories will also be available:
Objective Game Markers Set I – $15.00
Objective Game Markers Set II – $15.00
All miniatures are supplied unpainted and unassembled.
(See images of all books and minis in the gallery below!)
Knight launched the second edition of the Batman Miniature Game earlier this fall (see "'Batman Miniature Game' Second Edition Starter Sets Revealed").