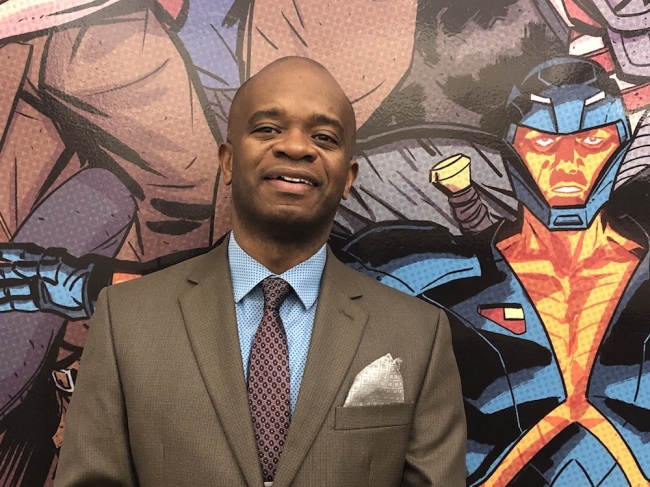 Joe Illidge has joined Valiant Entertainment in the role of Executive Editor. Illidge joins Valiant from Lion Forge, where he has been a Senior Editor since June 2016.
Joe began his comics career with Milestone Media, writing and editing Static Shock and writing Hardware for the groundbreaking DC imprint. After Milestone, Illidge worked on the Batman line, editing Batman: No Man's Land, Birds of Prey, and the comic book tie-in for WB's animated series Batman Beyond. He also served as Senior Editor at Archaia, co-founded Verge Entertainment, and wrote for Comic Book Resources prior to joining Lion Forge, where he spearheaded Catalyst Prime, the publisher's superhero line (see "Lion Forge Announces Two New Comic Book Imprints"). Comicosity named Illidge one of the best editors of 2017, and he was featured on the History Channel's Superheroes Decoded.
Valiant has made several staffing changes over the last few weeks, including the addition of marketing pro Mel Caylo (see "Lion Forge, Valiant Hire Editors") and the promotion of four staffers (see "Valiant Promotes Four Staff Members").