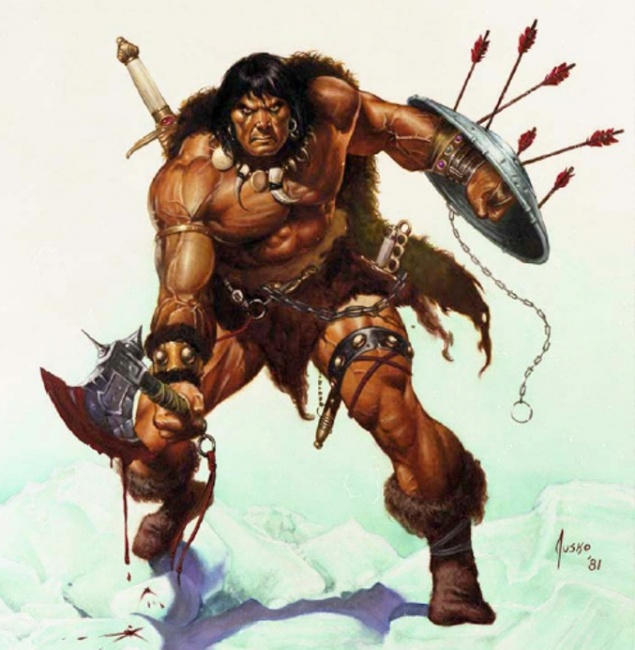 Shinobi 7 has licensed Conan the Barbarian from Conan Properties International and Cabinet Entertainment.to create tabletop games. The first two games include an unnamed card game and an unnamed miniatures game.
The card game will have players control the actions of
Conan
characters. It will release in 2019, directly into trade.
The company is also developing a miniatures-based game, and will launch a Kickstarter campaign to raise funding in early 2019. A retail version of the game will release into the trade in early 2020.
The iconic fantasy character recently joined Marvel Comics' stable, with a new series launching in January (see "
Marvel Names 'Conan the Barbarian' Creative Team
"). In December, Dark Horse Comics will release an omnibus collection of its
Conan
comics as well (see "
Dark Horse Compiles 'The Conan Reader'
").