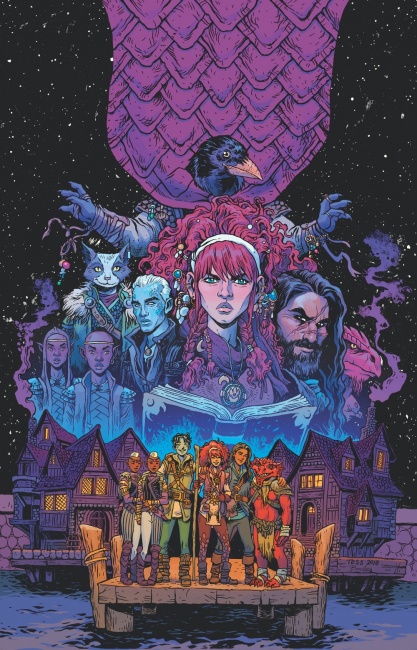 IDW Publishing will launch a new
Dungeons & Dragons
comic miniseries by B. Dave Walters and Tess Fowler in February.
Dungeons & Dragons: A Darkened Wish will be written by Walters and illustrated by Fowler (Kid Lobotomy). Walters is an online personality who plays Victor Temple on Vampire the Masquerade: LA by Night (see "Geek & Sundry Streaming 'Vampire: The Masquerade' Game"), played Tuko Pamoja in the D&D livestream event "Stream of Many Eyes," and hosts Ask Your Black Geek Friend for Geek & Sundry.
The five-issue series is set in the Forgotten Realms, where, after years of peace, the Sea of Swords is once again in peril. Helene, a young wizard from Mintarn and her friends must hone their skills to best an unconceivable enemy.