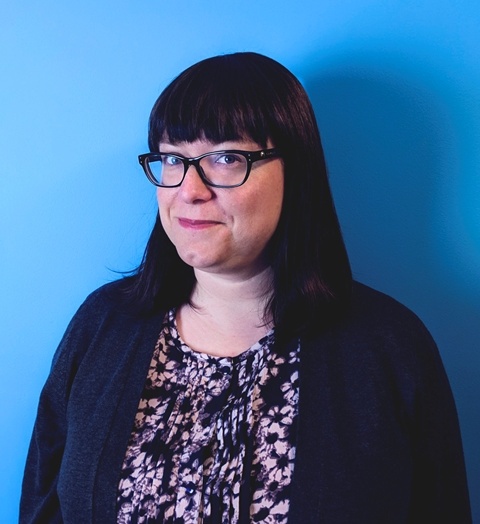 Sarah Gaydos has been promoted to Editor-in-Chief at Oni Press from her previous position as Editorial Director of Licensed Publishing, the company announced. Gaydos joined Oni in that position in April 2018 after a five-year stint at IDW Publishing, which she left as Group Editor (see "
Sarah Gaydos Joins Oni
"). The editor-in-chief position had been vacant since last January, when James Lucas Jones left that position to take on the role of Publisher in a reorganization (see "
Oni Reorganizes
").
Gaydos spoke well of her new home. "Since starting at Oni last year, I've been consistently impressed with the company's deep love of the comic medium, and its dedication to reaching new fans," she said.
Publisher Jones was effusive in his praise of Gaydos. "In less than a year, Sarah has had a profound effect on Oni Press," he said. "Her taste is impeccable and broad. Her network of colleagues both love and respect her. Her dedication to comics and the people who create them is virtually unmatched. There is no other person better suited to lead our editorial team and oversee the creation of amazing new comics for all types of readers."