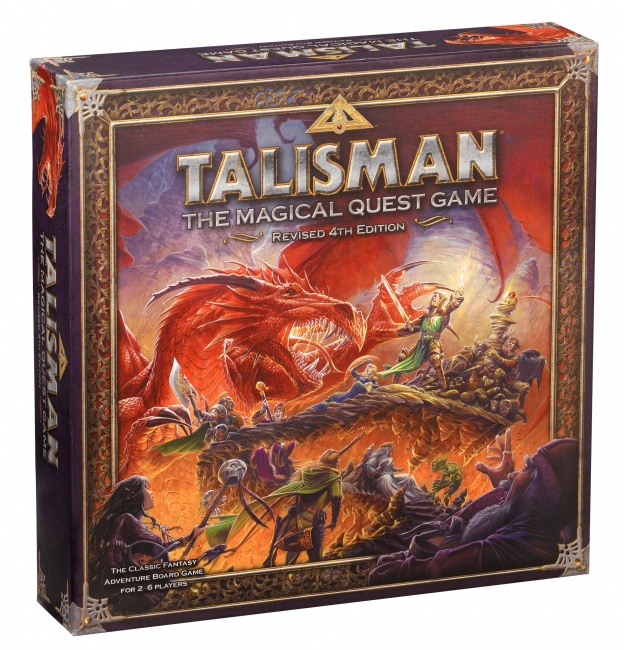 USAopoly has partners with Games Workshop to produce licensed versions of the board game
Talisman.
Under the new deal, USAopoly will use the Talisman game system to create similar "Magical Quest Games" featuring licensed properties. The company plans to produce two games, which will be co-branded by both companies.
"Talisman is one of the most respected table top games of all time and served as a gateway into gaming for many people," said USAopoly VP of Marketing Candace Brenner. "Working with some of the most cherished licenses in the world to add our own heroic twists to the game, these upcoming thematic versions will let an entire new audience experience the grand adventure that is Talisman!"
The specific licenses that will be used to theme the new games have not been announced. Details including release windows and pricing will be revealed later this year.
German publisher Pegasus Spiele has had a license to produce four Talisman-related games since last year (see "A Familiar World Gets a New Twist in 'Talisman – Legendary Tales'").