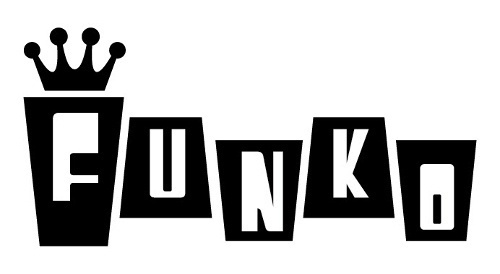 Funko plans to be a disruptive force in the games business, which is a bigger category with faster growth than its core action figure category, the company told analysts in its Q4 conference call last week (transcript via
Seeking Alpha
). The comments came in the wake of the company's acquisition of game design studio Forrest-Pruzan Creative last month (see "
Funko Moves Into the Games Business
").
"[T]here is a tremendous amount of opportunity in both the innovation side, which we believe we're going to bring to the game aisle," Funko President Andrew Perlmitter said in the call. "But as important as the innovation side, we believe we're going to disrupt this category by approaching it in a very non-traditional way similar to how we've approached the figure business. That's one of the reasons why we're most excited about getting into this category and we think that there is tremendous opportunity ahead."
The first step is to make Pop!-based board games. "Our focus in the near-term will be to bring the Pop! brand to the board game aisle, but our plan is to broaden the offering over time," CEO Brian Mariotti said. Mariotti also revealed more of Forrest-Pruzan's business model, in which "revenue has traditionally been driven off licensing royalties with their publishing partners."
There's also a library of designs that can be used in new games, according to Perlmutter. "They actually have over 500 pieces of IP or what you'll hear me refer to as game engines in their catalog. These are games they've created, had in the market at the time and brought back… And there's an equally large catalog of games that they've created that they haven't found the right home for yet."
The library of engines will be useful when time is of the essence, according to Mariotti. "I think the library helps us with a fast turnaround when it comes to something that is pop culture we need to get in the marketplace immediately," he said. "But there is definitely a strategy of using that library plus creating our own."
The news on the company's game strategy came in the wake of release of its Q4 and full-year numbers, which continue to be impressive. Sales were up 38% in Q4 (U.S. sales were up 30%) and 33% for the full year, to $686 million. The company earned $28.3 million in net profit for the year.
The company's growth rate is expected to be slower but still impressive in 2019; the company's guidance is for 18-20% growth, to $810 to $825 million in sales for the year.
Funko also released lists of its top ten properties by quarter for 2019. Top property for Q4 was
Fortnite,
which accounted for 12% of Q4 sales and 5% of 2018 sales for the company. Funko sold products tied to 583 properties in Q4, up 34% from Q4 2017.
Click Gallery below for chart of Funko's top 2018 properties by quarter!