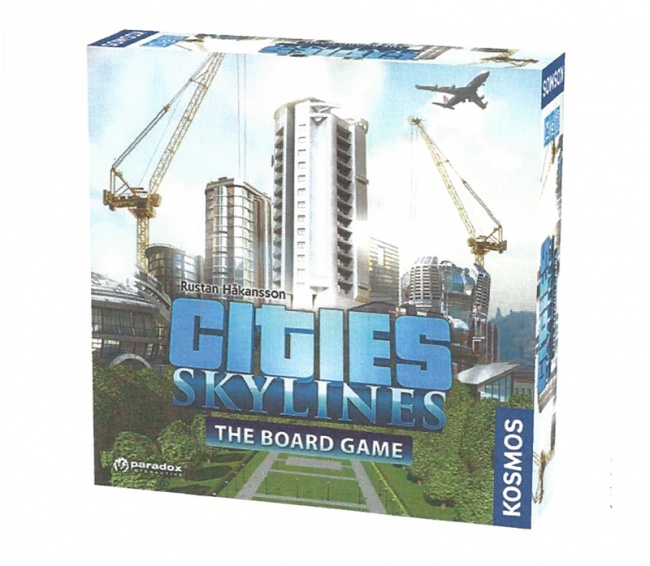 Thames & Kosmos will release
Cities: Skylines – The Board Game
, based on the Paradox Interactive computer game, in October.
Like the computer game, players of Cities: Skylines – The Board Game guide the growth and development of their fictitious city, starting from an empty plot of land and developing residential, commercial, and industrial areas. They must contend with the obstacles common to all cities: environment, crime, traffic flow, education, and financial resources. Their goal is to keep the population happy while achieving milestones in their city's growth.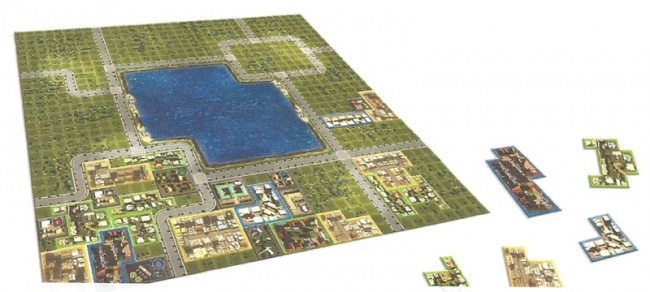 Cities: Skylines – The Board Game
will be a fully-cooperative game. It is scenario-based, with the players working together to achieve the objectives of each scenario. The game offers a relatively easy introductory tutorial scenario, with increasingly difficult scenarios intended for play in sequence.
The game was designed by Rustan Hakansson (co-creator of Nations and Dungeon Rush). It is intended for 1 to 4 players, ages 10 and up, and each scenario takes around an hour to play. MSRP is $49.95.
Paradox Interactive is expanding into the board game market this year by licensing adaptations of a number of its more popular titles (see "Paradox Interactive Unplugs").