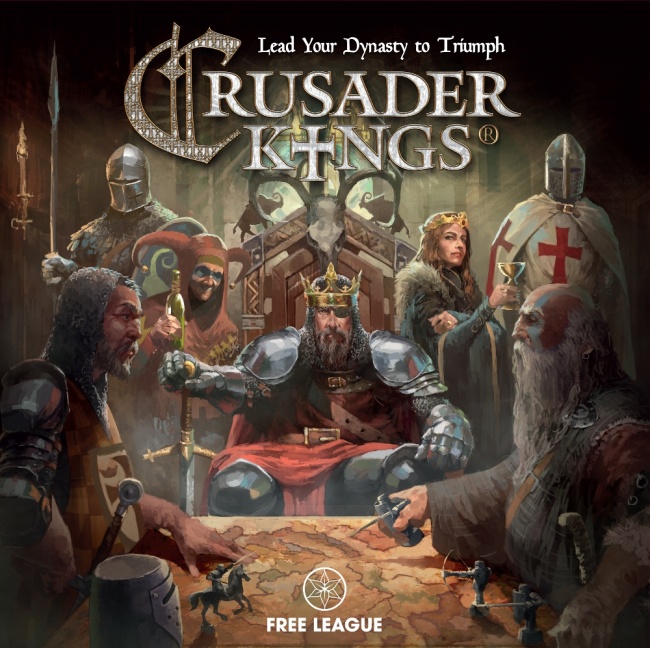 European video game publisher Paradox Interactive announced plans to enter the board game market with adaptations of several of its popular titles. Paradox is partnering with a variety of established designers and companies to bring popular series
Crusader Kings, Europa Universalis, Hearts of Iron,
and
Cities: Skylines
to board game stores in the next year.
The announcement was made at PDXCON, the company's annual fan convention, held in the publisher's hometown of Stockholm, Sweden. Product Marketing Manager Luca Kling said that according their annual survey, on the 7,757 replies to the question, 40% of its active player base also enjoys tabletop board games, and 18% play tabletop board games at least once a week.
Magnus Lysell, Paradox Interactive Business Manager, told ICv2 that the company began actively pursing licensing arrangements for board game adaptations 15 months ago. Swedish board game publisher Free League had licensed a back catalog IP Coriolis to make a role playing game adaptation (see "Sci-Fi RPG 'Coriolis: The Third Horizon'")a few years ago, so when news reached Free League that Paradox was accepting pitches for board game adaptations of its existing library, a partnership for developing the flagship release, Crusader Kings, quickly followed. During the convention, Free League launched a Kickstarter for the Euro-game version of the dynastic medieval power struggle. It quickly hit its goal on the first day. A retailer backer level for a minimum order of 5 copies of the game is available for a small deposit. Backer fulfillment is planned for November.
The other three games are currently in development, but were showcased at the convention for playtesting. Cities: Skylines is a tactile version of the city-building strategy game, developed by Rustan Hakansson (Nations, Dungeon Rush). The game is aimed at the Ticket to Ride market in terms of complexity and replayability.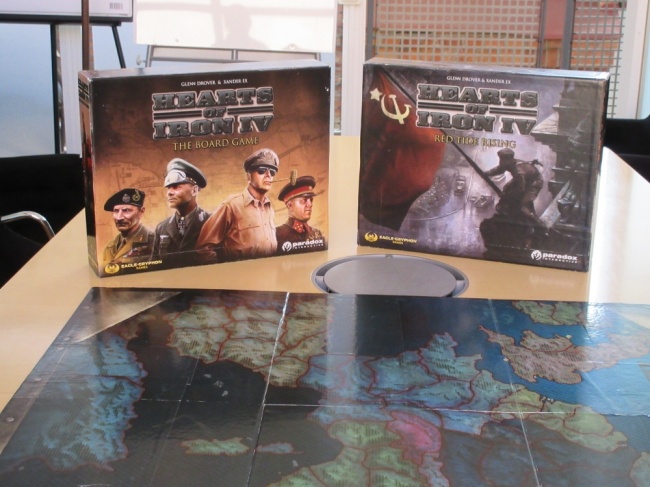 Hearts of Iron
will be a heavy Euro game, built around strategy, not the chaotic rolling of dice. Paradox is partnering with Eagle Gryphon Games, and has Glenn Drover and newer designer Xander Ex developing a game similar to
Napoleon in Europe
. The initial game will be for 2 – 4 players, but an expansion to add Russia and Turkey to the game,
Red Tide Rising
, is already in the works. This expansion will allow for addition of two more players when combined with the base game, but is also playable as a stand-alone 1 – 2 player game. Release is tentatively planned for Gen Con 2019.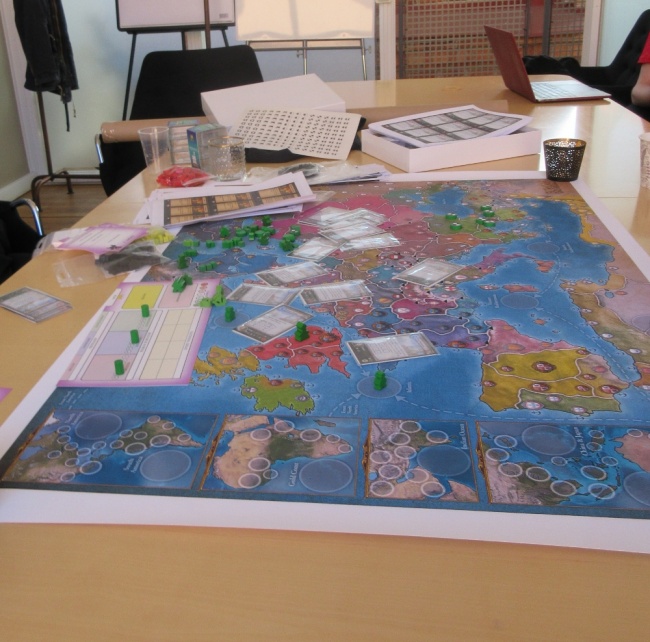 Europa Universalis,
currently in development by Eivind Vetlesen of Aegir Games, is a game gone meta.
Europa Universalis
was a 1993 board game which Paradox licensed to create its first video game title. The epic historical development game spans more than 300 years of history from 1444 to 1821. Now it will be reborn as a 4x game, where players build a nation and attempt to survive scenarios through key moments in history.
Lysell told ICv2 that they will continue to accept pitches from established board game designers and companies, working to find more thoughtful adaptations for Paradox's existing properties. They aim to bring the excitement of their dynamic, immersive video game worlds to a new platform, harnessing the core ideas of each universe rather than cloning each game itself directly in tabletop form.
Disclosure: Paradox subsidized some ICv2 costs to attend PDX Con.