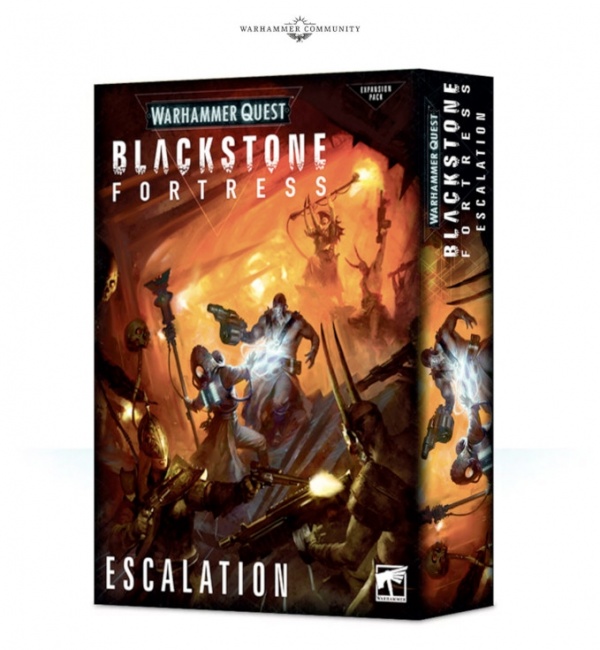 Games Workshop used the UK Games Expo, the United Kingdom's biggest gaming event, to announce a new expansion for the
Warhammer Quest: Blackstone Fortress
game:
Escalation
.
Escalation
picks up the overall storyline of the
Blackstone Fortress
series from the base game (see "
Preview: 'Warhammer Quest: Blackstone Fortress'
") and
The Dreaded Ambull
expansion released earlier this year. In this installment, the chaos cult leader Obsidius Mallex has taken control of a terrible weapon in the alien space station and is threatening the Imperium with destruction.
The expansion includes a new quest for the game in which the players must thwart Mallex' plans. It also features four new Explorer characters and a new Servitor character that players can play. These are the same character models included in the stand-alone
Combat Arena
game (see "
Games Workshop Plans Three Intro Games as Chain Exclusives
"). A new band of chaos cultists known as the "Servants of the Abyss" rounds out the set.
Click Gallery below for images of the models!
MSRP and release date have not yet been announced.
An expansion focusing on corrupted Imperial Guard soldiers was announced at the GAMA Trade Show in March (see "
Games Workshop Teases Upcoming Releases at GAMA Trade Show
").