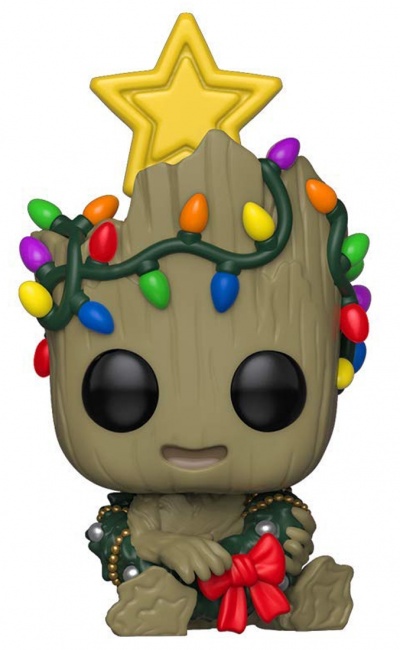 Funko, Inc. will release a new batch of
Funko Pop! Marvel: Holiday
figures in October.
It's never too early to start stocking for the holidays, and Funko, Inc. has kicked off the season with holiday-themed Marvel Pop!s. The new Captain America Snowman figure has a very frosty disposition while Groot with Wreath is off decking the halls. Thanos in Ugly Sweater is getting prepared to throw a party to appease Death, and Rocket Raccoon on Sled is geared up for a high speed chase. Finally, Deadpool with Turkey is setting the table for an evening of wisecracks and witty repartee with friends.
Funko, Inc. recently released information on their new D&D line of figures (see "Funko, Inc. Unveils 'Dungeons & Dragons' Pop! Figures").
Click Gallery below to see images of Funko Pop! Marvel: Holiday figures!