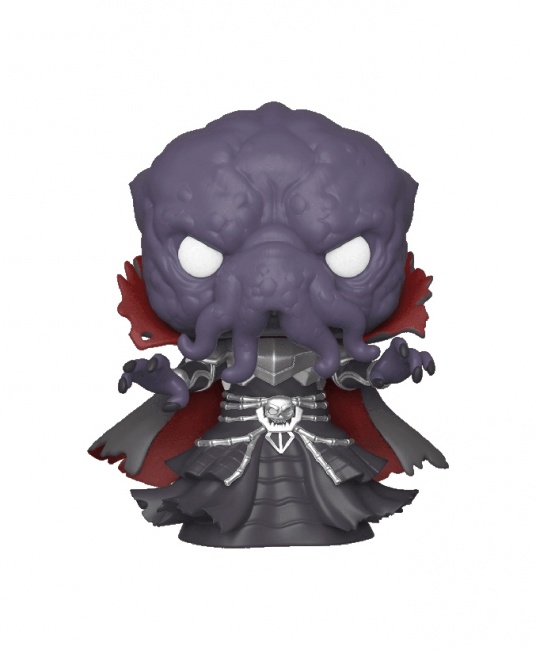 Funko, Inc. unveiled part of their newest line of Pop! Games figures featuring the
Dungeons & Dragons
license, which will release in February 2020. There were three figures shown from the new collection.
Pop! Mind Flayer. Mind Flayers are one of the most recognizable D&D characters in pop culture, especially after their product placement stint in Stranger Things. This Pop! shows the classic design for a Mind Flayer, lurching tentacles and in a hypnotic pose.
Pop! Asmodeus. This Pop! is a rendition of the Lord of Nine Hells that appeared in the first edition of the Monster's Manual in 1977.
Pop! Minsc & Boo. This Pop! is a version of the ranger Minsc from Baldur's Gate with his companion Boo, the miniature giant space hamster. The hamsters were bred to paddle wheels for flying ships in the Spelljammer campaign setting.
Funko, Inc. is a company on the move. It reported a blockbuster Q2 earnings that exceeded expetations (see " Funko Games Sell-In Exceeding Expectations ").
Click Gallery below for images of the new figures!